Apex2100 is built upon a unique approach to performance centred around Learning, Training and Performance.
Learn
A blended curriculum, with international learning technology, a maintained connection with host schools and pupil's care and wellbeing at the heart of the programme.
Train
International ski coaching using the 4D (Discover, Distil, Do, Digital) Training Process pioneered by our Director of Sport, Sir Clive Woodward. All in partnership with key ski federations and other elite sports collaborations.
Perform
Specially created for APEX2100 we have recruited a number of hand-picked world-class experts who will deliver eight modules to optimise each individual's performance on and off the slopes.
OUR TEAM
Led by the visionary leadership of Sir Clive Woodward, meet our team of world-leading coaches, teachers and performance experts who are rethinking the way our athletes learn, train and perform.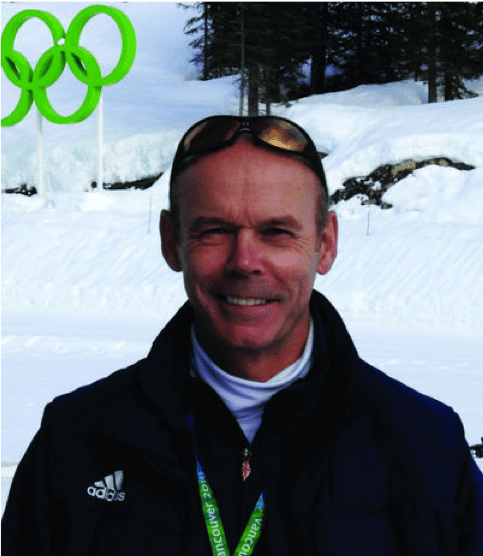 Sir Clive Woodward
Director of Sport

Clive is the Director of Sport for APEX2100. Building on his unique experience as Director of Sport for Team GB throughout the Beijing 2008, Vancouver 2010 and London 2012 Games and leading England Rugby to its first World Cup win in 2003. Clive is now fully focused on creating skiing champions of the future with Apex2100.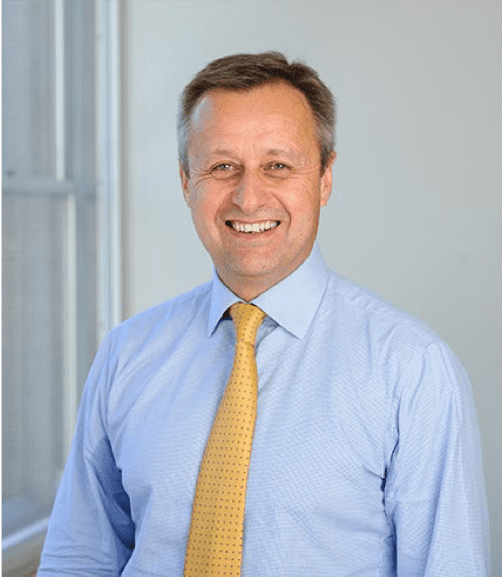 Clive is a highly experienced CEO & non-Executive Director having worked across a wide variety of business sectors over the last 30 years. Clive is a non-executive director of several companies and is a Trustee of both the Apex2100 Foundation and the British Ski & Snowboard National Foundation.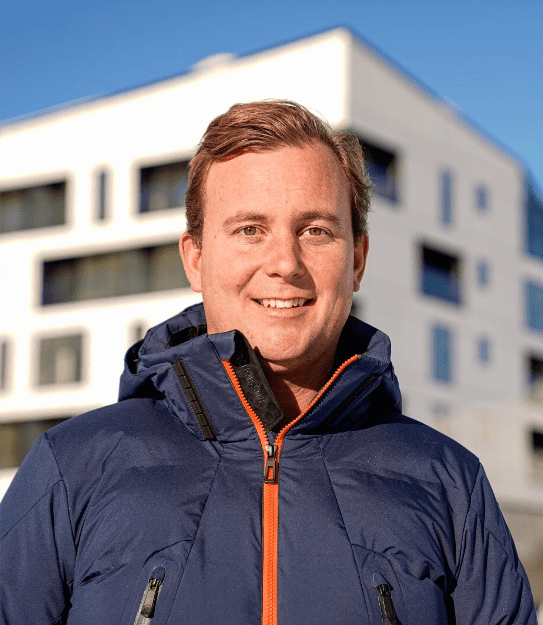 Chris has been involved in Apex since the beginning and is responsible for the day-to-day running of the business of Apex2100 academy. He has significant experience in boarding school life; being Head of Boarding for four years at his previous post at St Hugh's, Oxfordshire. Chris gained a Masters from Oxford University in Learning & Teaching, specialising in digital learning. Outside teaching, Chris enjoys skiing and is fluent in French.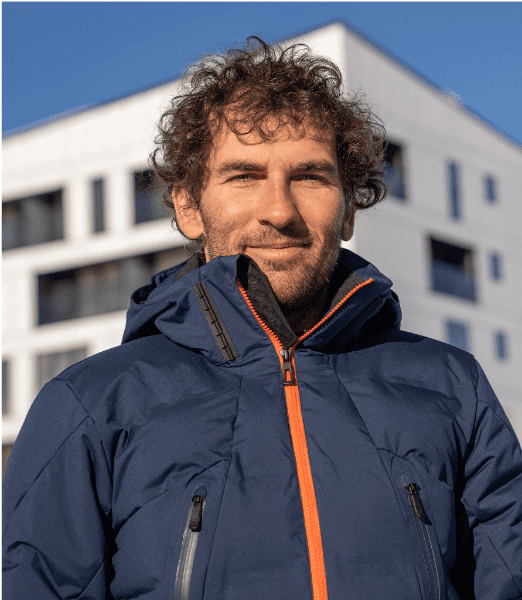 Alex Vitanov
Head Youth Coach
Train
Alex has a vast amount of experience at the highest level of both international ski racing and coaching. As an athlete, Alex has raced for his country at the Youth Olympics in Finland, competed at International FIS races across Europe and represented his country in two World Cups in Are, Sweden and Val D'Isère, France. Alex has significant ties with the Club des Sports and ESF throughout France and is fluent in 6 languages.
Jeremy Mather
Performance Director
Perform
Jeremy is the Performance Director for APEX2100. Following a successful career in Corporate Banking, Jeremy completed a PGCE and Masters at Oxford University. Jeremy is a teacher of Mathematics and Economics, and he is a keen sportsman. Also, he is an experienced boarding housemaster who has a particular interest in helping young people prepare, develop and grow.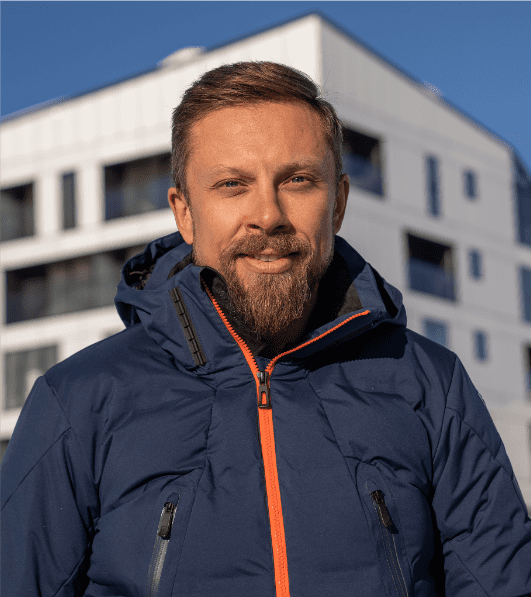 Vasilis Dimitriadis
Coach
Train
Vasilis is an experienced Alpine Ski athlete and coach. He competed for the National Ski Team of Greece where he was national champion for 20 consecutive years and participated in four Olympic Games. Vas worked as National Head Coach for the Hellenic Ski Federation and has managed and coached international teams competing at World Cup, European Cup and FIS races.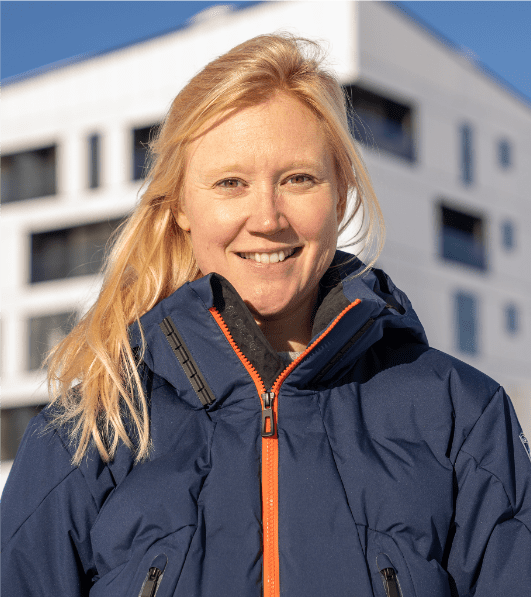 Dr Florence Potter
Health Management
Perform
Dr Florence Potter is the Housemistress and Medical lead for Apex2100. She has both a medical degree and first class degree in physiology. With eight years of experience, Florence has a specific interest in developing a young person's understanding of their own health and wellbeing so that they may feel empowered to lead a more healthy, fulfilling and successful life.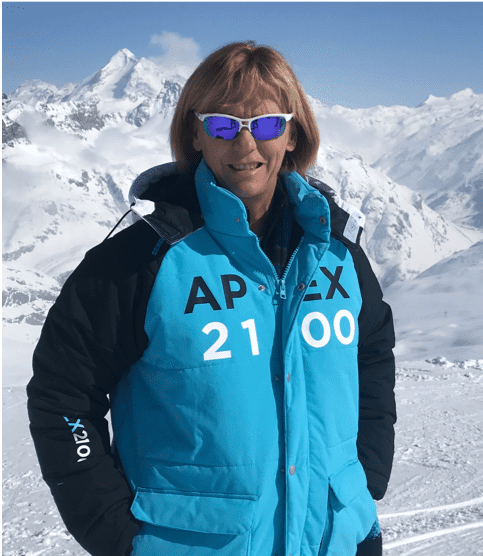 Dr Sherylle Calder
Visual Cognitive Skills
Perform
Dr Sherylle Calder is the leading global Sport Scientist in the field of visual motor skills performance and holds a formal PhD in Visual Performance Skills Training. A former international hockey player herself, Sherylle has trained world-cup-winning rugby teams, olympic gold medalists, Premiership Football teams, Formula 1 drivers and PGA Golf champions amongst others.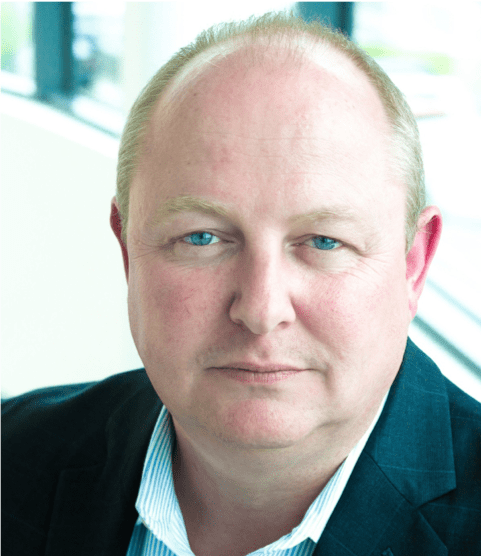 Dr Steven Lockley
Sleep & Recovery
Perform
Dr. Lockley is the Sleep and Recovery lead for Apex 2100. He has been studying sleep and circadian rhythms in humans for the past 25 years and has published more than 150 original reports, reviews, chapters, editorials on sleep and his research is funded by the NIH, NASA and others. He co-authored 'Sleep: A Very Short Introduction' from Oxford University Press in 2012.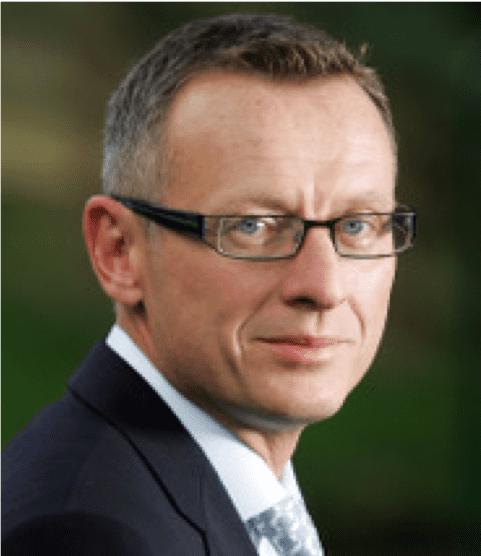 Dr Adam Carey
Nutrition
Perform
Dr Adam Carey is the Head of Nutrition for Apex. Adam qualified in medicine at Oxford and trained to consultant level with training in nutrition. He has spent the last 20 years coaching elite athletes including as Head of Nutrition for the England Rugby Football Union, with the British Olympic Association in their preparation for the 2012 Olympic Games, and has supported the US Ski team from 2006 to the 2014 Winter Olympic Games.
Tag Lamche
Balance & Co-ordination
Perform
Tag specialises in sensory-motor skills development, with experience coaching world-class athletes across a range of sports including skiing, tennis, golf, judo and football. Tag has worked with elite athletes and organisations including the British Olympic Association Laura Robson, Chemmy Alcott, Euan Burton and the British Men's Judo team as well as many professional footballers.
Sabrina Mocellin
Strength & Conditioning
Perform
Sabrina is responsible for developing the strength and conditioning programme at Apex. An international athlete herself, Sabrina competed for the French National Ski team winning the national junior championships twice. As a coach Sabrina has studied Strength and Conditioning training at the University of Dijon and holds a French National Fitness and Weightlifting degree.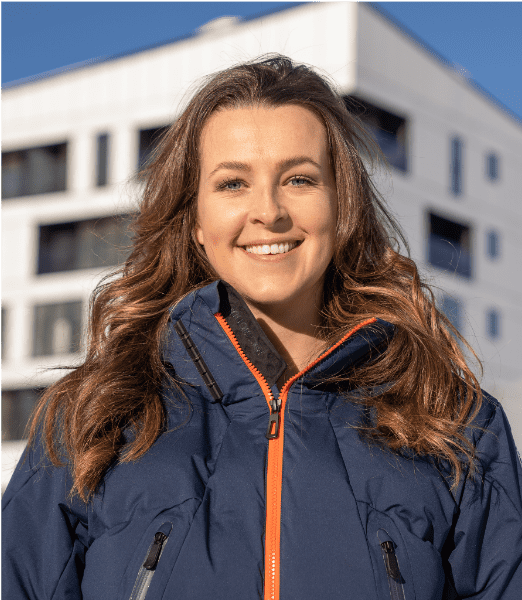 Sophie Campbell
Head of Teaching and Learning
Learn
Sophie is responsible for the delivery of the Humanities curriculum for APEX2100. She liaises closely with our Host schools to ensure athletes have an uninterrupted and high quality education. She completed a PGCE at Cambridge University and has experience in both the academic and pastoral development of young people, having been Head of Department and Assistant Housemistress at the Royal Hospital School, Suffolk.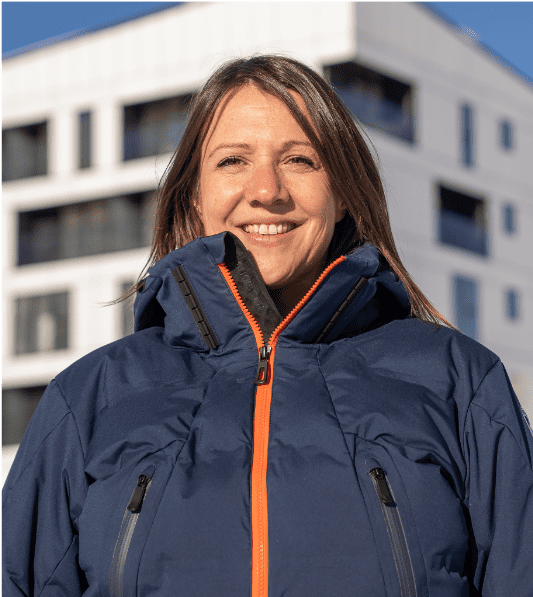 Jo Crowther
IB Coordinator, Teacher
Learn
Jo is the Languages and EAL Teacher for Apex2100. Following a degree in French Studies at Newcastle University, she pursued a career in EAL, working throughout Europe and in Asia. In 2005, Jo completed a PGCE with a specialist subject of French and continued to work in schools in the UK. Jo has been tutoring the British Curriculum and running EAL programmes for people of all ages. Jo has developed a particular interest in bilingualism and immersive language acquisition.
Central to our performance programme, is our state of the art training and rehabilitation centre and world-leading academic facilities combined with top of the range student accommodation.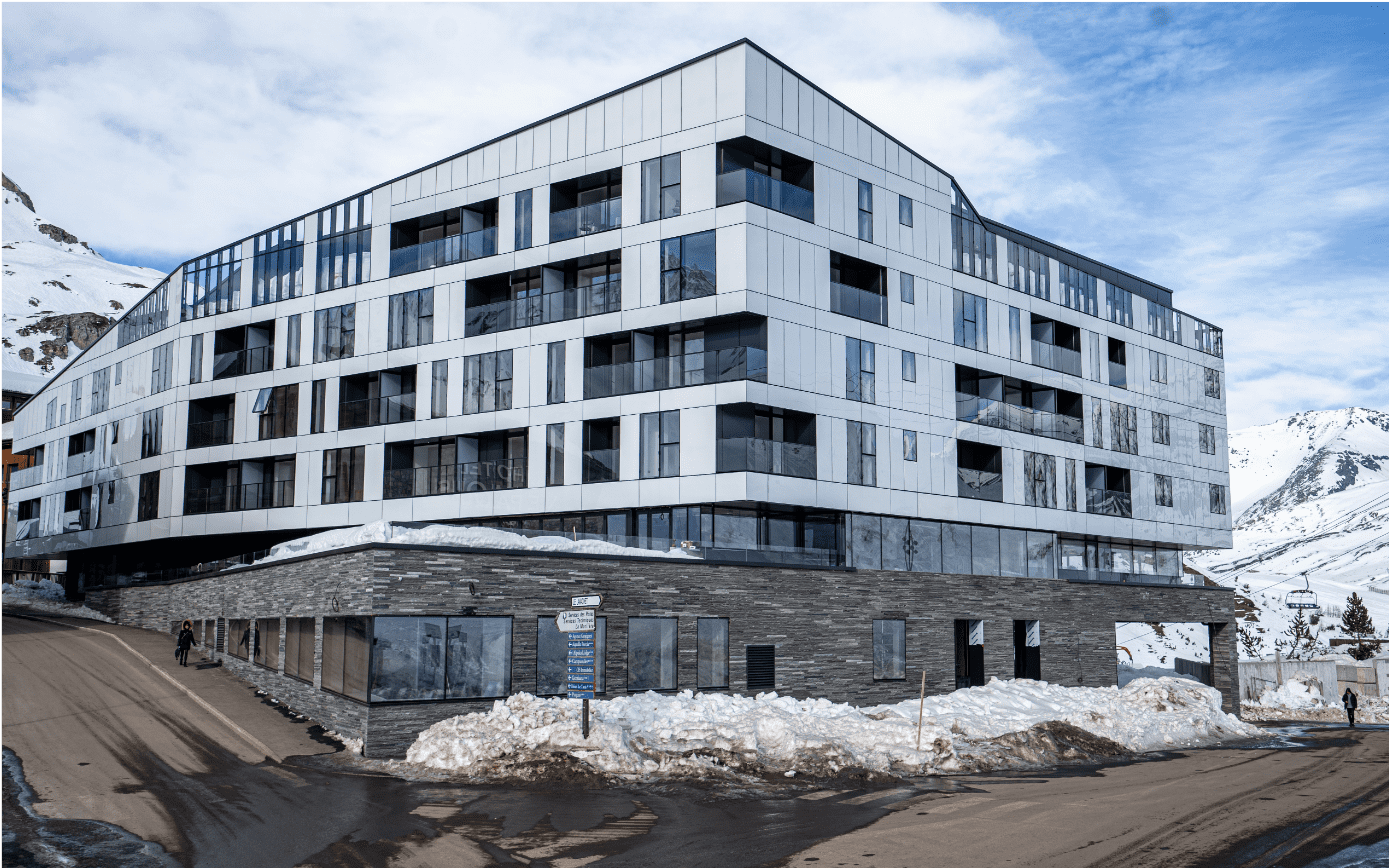 The Apex2100 Academy in Tignes
Training and Rehabilitation
The Apex2100 training and rehabilitation complex includes hydrotherapy, cryotherapy, medical diagnostics, training studios (performance, weights, fitness and Parkour) and other specialist equipment.
Learning Environment
Sitting alongside the training complex, is the Apex2100 academic facility which is comprised of 14 ultramodern seminar and learning spaces, work café, e-library, two top specification laboratory and flexible working spaces.
Academy Accommodation
The Academy has 54 bedrooms and apartments spread over four floors with direct access to the slopes in Tignes le Lac.
400m2 gym area
200m2 ski room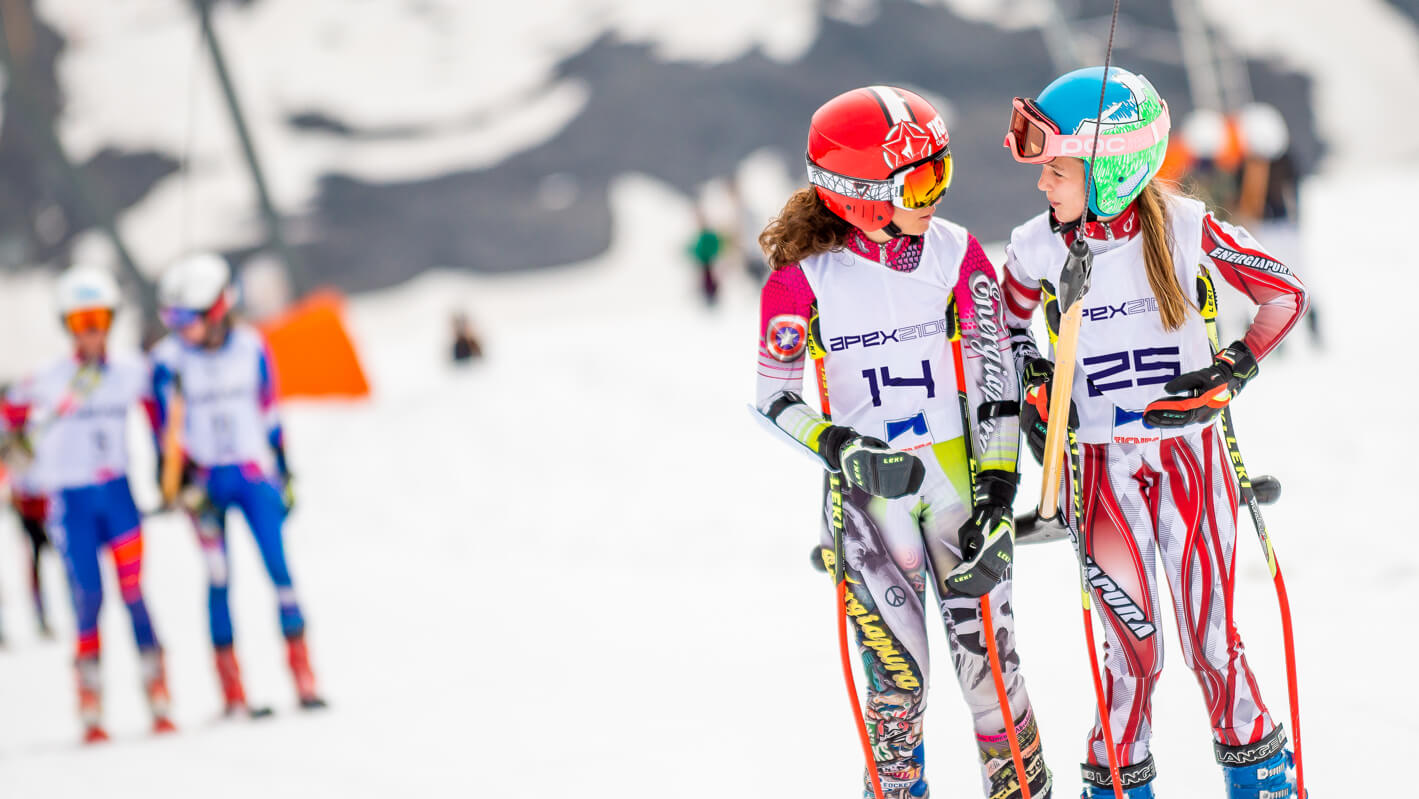 WHY TIGNES?

IT'S ONE OF THE BEST ALL-YEAR ROUND RESORTS IN THE ALPS
Following extensive research across the world's leading ski destinations and academies, we selected Tignes as the home for the Apex2100 International Ski Academy.
Set on a beautiful mountain plateau, offering some of the finest lift-accessed slopes in Europe – or anywhere else in the world – Tignes is a high-altitude resort in the heart of the ski country of France (part of the Espace Killy ski area). Enviable snow cover, a variety of impressive terrains, over 300kms of pistes, 78 chairlifts and a season that lasts most of the year, all makes Tignes the perfect location for the Apex2100 International Ski Academy.