Apex2100 is built upon a unique approach to performance centred around Learning, Training and Performance.
Learn
A blended curriculum, with international learning technology, a maintained connection with host schools in the UK as well as with French remote teaching institutions, and pupil's care and wellbeing at the heart of the programme.
Train
International ski coaching using the 4D (Discover, Distil, Do, Digital) Training Process pioneered by our Director of Sport, Sir Clive Woodward. All in partnership with key ski federations and other elite sports collaborations.
Perform
Specially created for Apex2100 we have recruited a number of hand-picked world-class experts who will deliver eight modules to optimise each individual's performance on and off the slopes.
OUR TEAM
Led by the visionary leadership of Sir Clive Woodward, meet our team of world-leading coaches, teachers and performance experts who are rethinking the way our athletes learn, train and perform.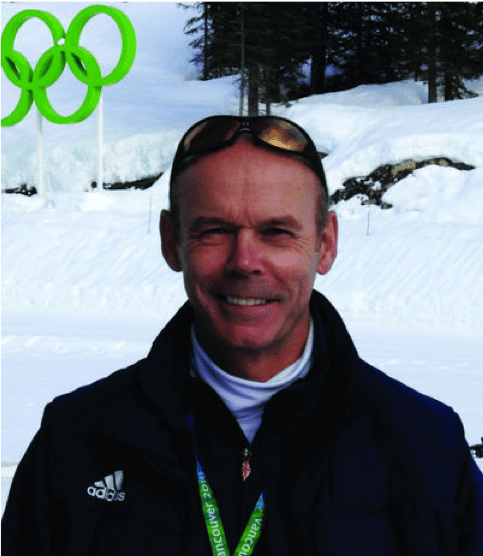 Sir Clive Woodward
Director of Sport

Clive is the Director of Sport for Apex2100. Building on his unique experience as Director of Sport for Team GB throughout the Beijing 2008, Vancouver 2010 and London 2012 Games and leading England Rugby to its first World Cup win in 2003. Clive is now fully focused on creating skiing champions of the future with Apex.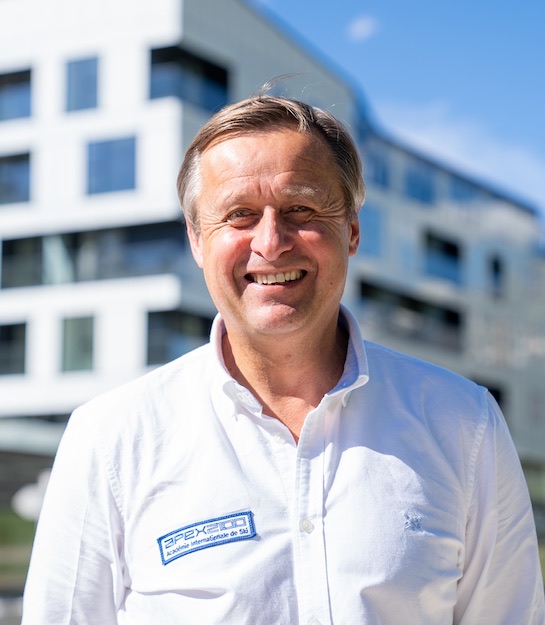 Clive is a highly experienced CEO & non-Executive Director having worked across a wide variety of business sectors over the last 30 years. Clive is a non-executive director of several companies and is a Trustee of both the Apex2100 Foundation and the British Ski & Snowboard National Foundation.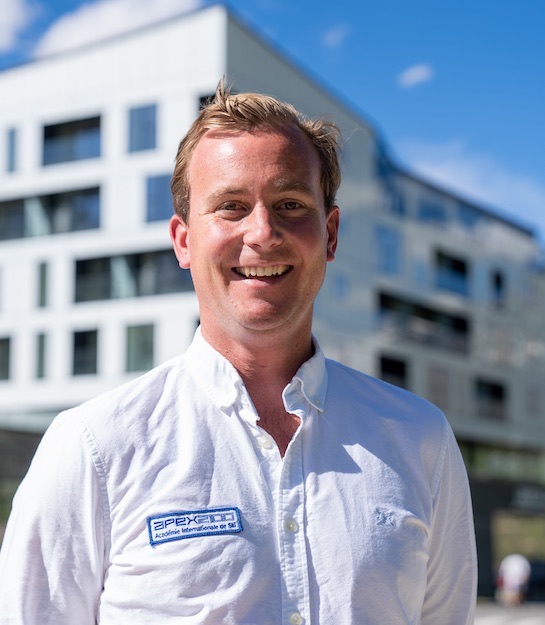 Chris has been involved with Apex since the beginning and is responsible for the day-to-day running of the academy. He has significant experience in boarding school life; being Head of Boarding for four years at his previous post at St Hugh's, Oxfordshire. Chris gained a Masters from Oxford University in Learning & Teaching, specialising in digital learning. Outside teaching, Chris enjoys skiing and is fluent in French.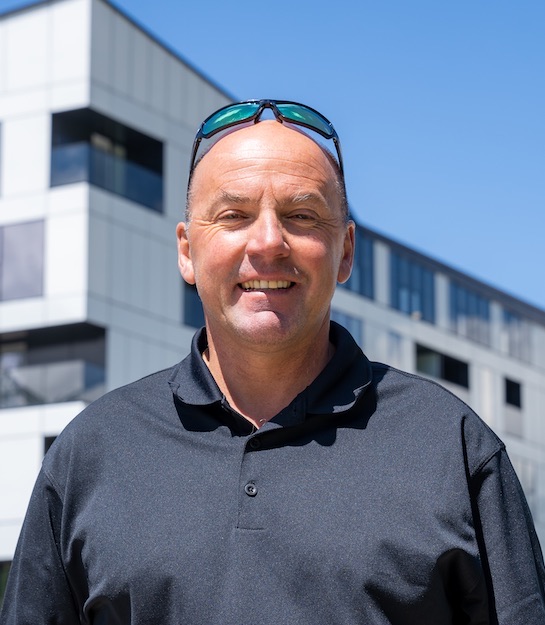 Christian Gauthier
Director of Skiing
Train
Christian holds overall responsibility for the Apex2100 Train programme. After ski racing himself in the first group of the French Ski Federation, Christian joined Tignes' Club des Sports as a coach. Since then, he has coordinated all age groups within the club and spent the last 10 years as their Director of Skiing.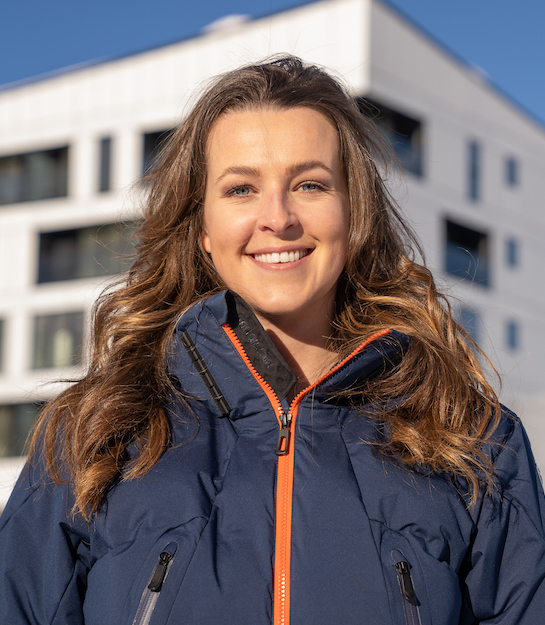 Sophie Campbell
Head of Teaching and Learning
Learn
Sophie is responsible for the delivery of the Humanities curriculum for Apex. She liaises closely with our Host schools to ensure athletes have an uninterrupted and high quality education. She completed a PGCE at Cambridge University and has experience in both the academic and pastoral development of young people, having been Head of Department and Assistant Housemistress at the Royal Hospital School, Suffolk.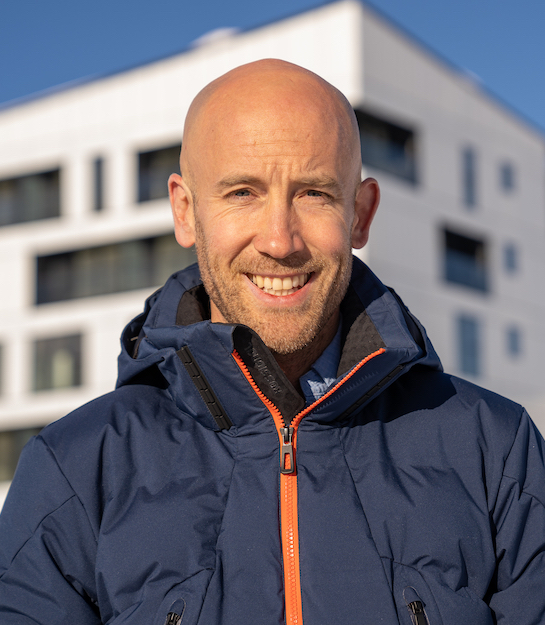 Jeremy Mather
Performance Director
Perform
Jeremy is the Performance Director for Apex2100. Following a successful career in Corporate Banking, Jeremy completed a PGCE and Masters at Oxford University. Jeremy is a teacher of Mathematics and Economics, and he is a keen sportsman. Also, he is an experienced boarding housemaster who has a particular interest in helping young people prepare, develop and grow.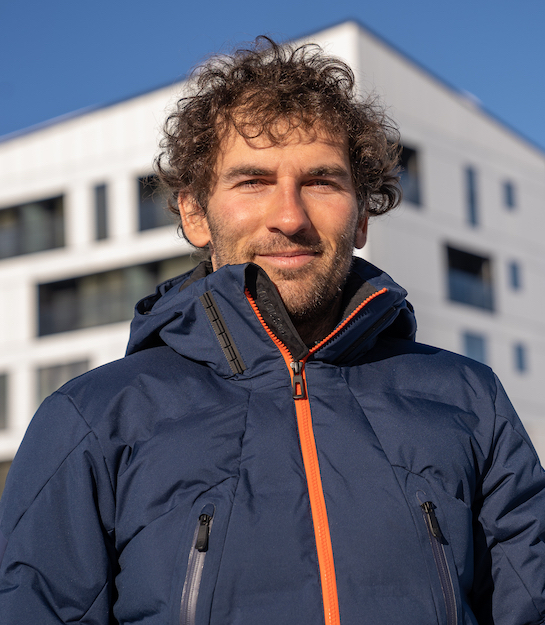 Alex Vitanov
Head Youth Coach
Train
Alex has a vast amount of experience at the highest level of both international ski racing and coaching. As an athlete, Alex has raced for his country at the Youth Olympics in Finland, competed at International FIS races across Europe and represented his country in two World Cups in Are, Sweden and Val D'Isère, France. Alex has significant ties with the Club des Sports and ESF throughout France and is fluent in 6 languages.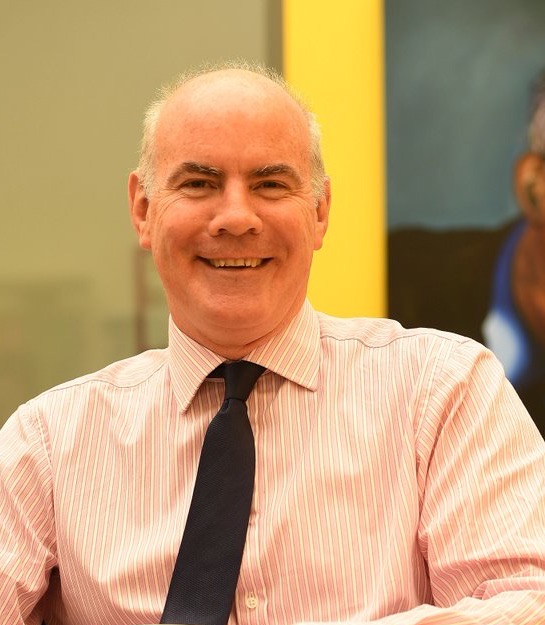 Mike Buchanan
Educational Consultant
Learn
Mike has held a variety of senior leadership posts in a wide range of schools. He helped establish three state-funded schools in the UK and most recently was the Executive Director of the HMC, the world's oldest association of Head Teachers. Mike's interests lie in the use of positive phycology to promote well-being in education through a school's culture and climate.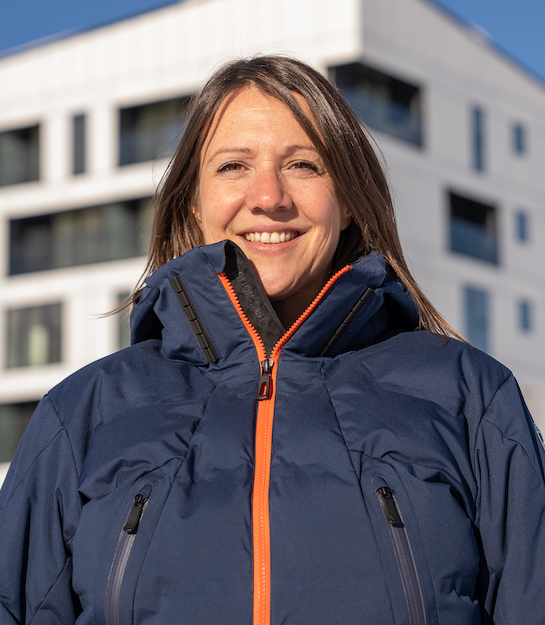 Jo Crowther
IB Coordinator, Teacher
Learn
Jo is coordinating the IB program at Apex. She is also the Languages and EAL Teacher at the Academy. Following a degree in French Studies at Newcastle University, she pursued a career in EAL, working throughout Europe and in Asia. Jo has been tutoring the British Curriculum and running EAL programmes for people of all ages. She has developed a particular interest in bilingualism and immersive language acquisition.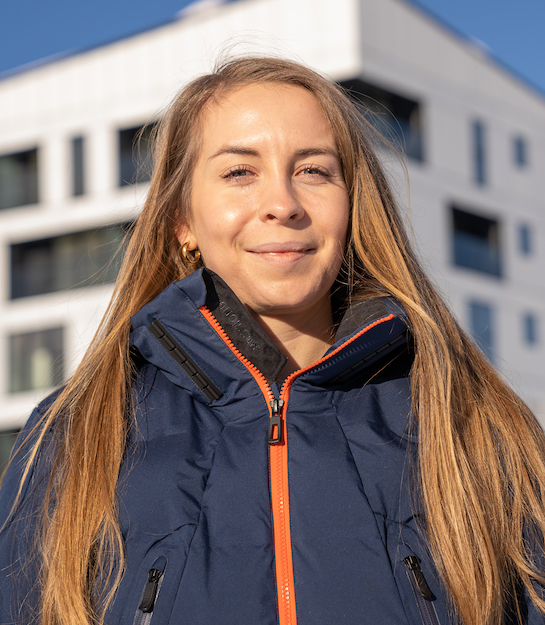 Jess Hall
Maths Teacher
Learn
Jess joined Apex combining two of her passions; sport and education. Jess studied a joint honours degree in Mathematics and Sport Science at The University of Birmingham and went on to complete her teacher training through a Graduate training program called Teach First. She spent three years teaching mathematics in two Secondary Schools in Bournemouth, whilst also completing a Masters in Education.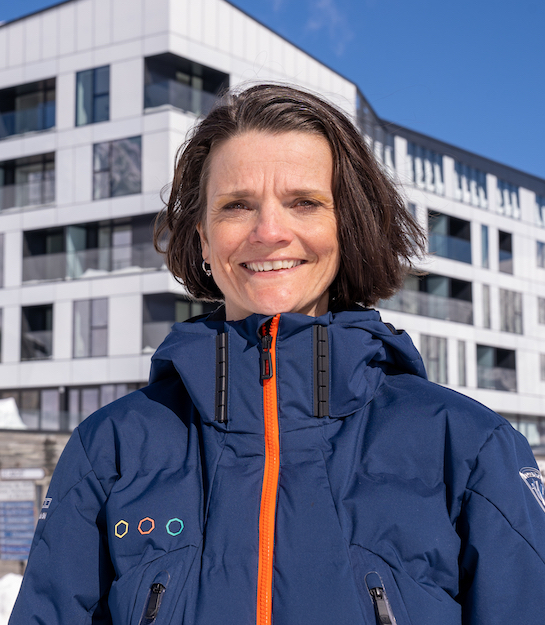 Kristy Martin
English Teacher
Learn
Kristy completed her English Degree at Goldsmith's College, London and went on to complete a Masters Degree, followed by a PGCE in Further Education at Cornwall College and a her teaching qualification at Plymouth University. She has also been an examiner for both English Lit. and English Lan. as a way to further develop her knowledge of examination and coursework requirements.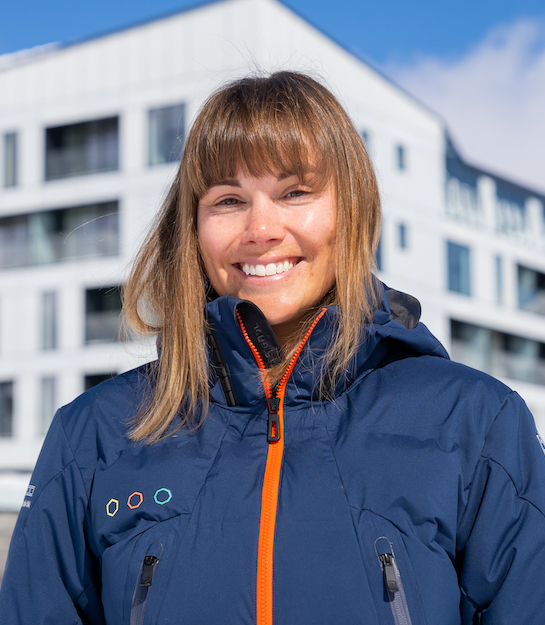 Rhiannon Fraser
Teacher
Learn
Rhiannon completed a dual Bachelor of Biomedical Science and Bachelor of Arts majoring in Spanish at the University of Queensland, Australia, before going on to study a Graduate Diploma of Secondary Education. She has a range of experience in immersive language education and is keen to see the athletes develop a passion for languages and STEM subjects.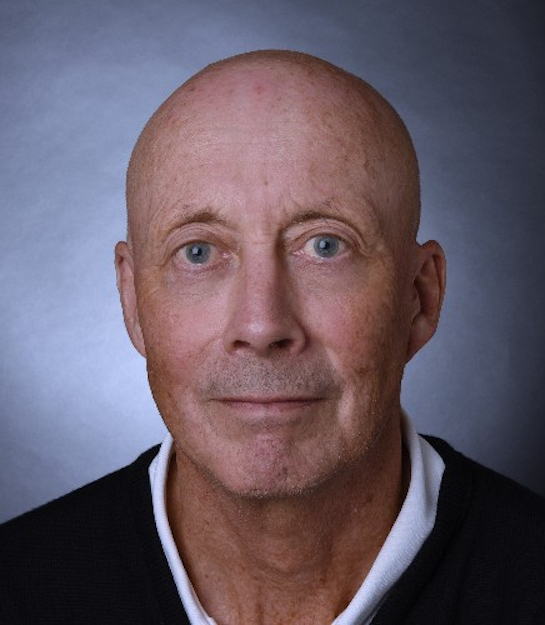 Jorn Kasine
FIS Programme Director
Train
Jorn has worked as the Europa Cup coach and as Head Coach at the Norwegian Ladies' World Cup Team. He also spent eight years coaching the Swiss Ski Men's World Cup team and two years as the Ladies Europa Cup coach. Recently, Jorn worked as the Sports Relations Manager at Right To Play, an international NGO before this year returning to the world of alpine skiing at Apex.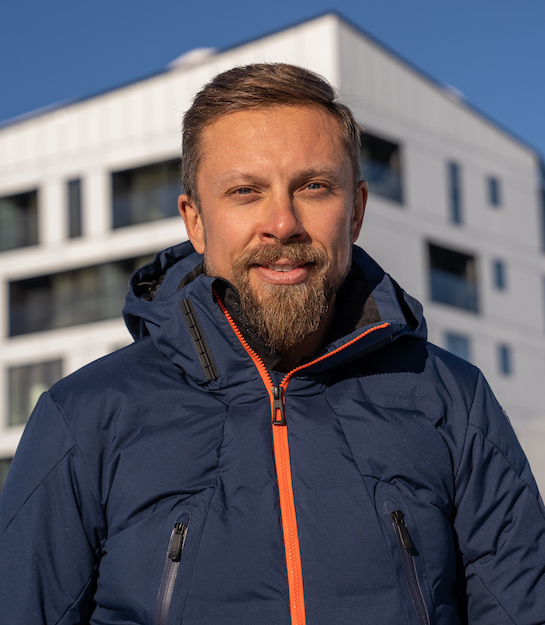 Vasilis Dimitriadis
Coach
Train
Vasilis is an experienced Alpine Ski athlete and coach. He competed for the National Ski Team of Greece where he was national champion for 20 consecutive years and participated in four Olympic Games. Vas worked as National Head Coach for the Hellenic Ski Federation and has managed and coached international teams competing at World Cup, European Cup and FIS races.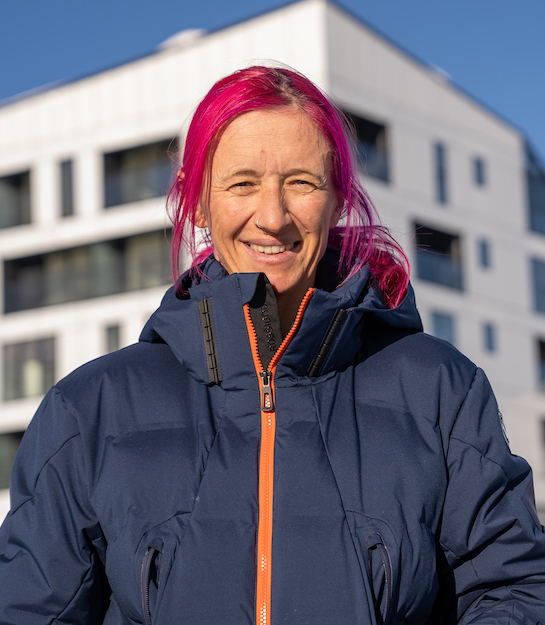 Alpine skiing has always been part of Anja's life. She raced in the Women's World Cup with the Slovenian National Team before she started working as a coach at her home ski club Alpetour, Slovenia. Since then, she has worked for a number of teams including the Serbian National Ladies Team and Japanese National Ladies Team. Anja loves sport and nature and when she's not on skis she is on her bike!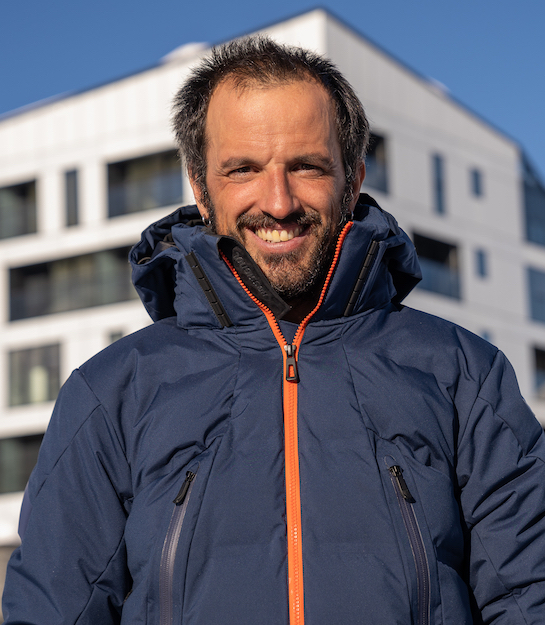 As an alpine ski racer for the Slovenian National Team, Miha raced in the Europa Cup, World Junior Championships and other International Races. After racing, Miha wanted to share his knowledge with other athletes. He has done this as a coach for the last 15 years working with a number of teams including the National Ladies Teams of Serbia and Japan. Miha has led his athletes to two Winter Olympic Games and five World Championships.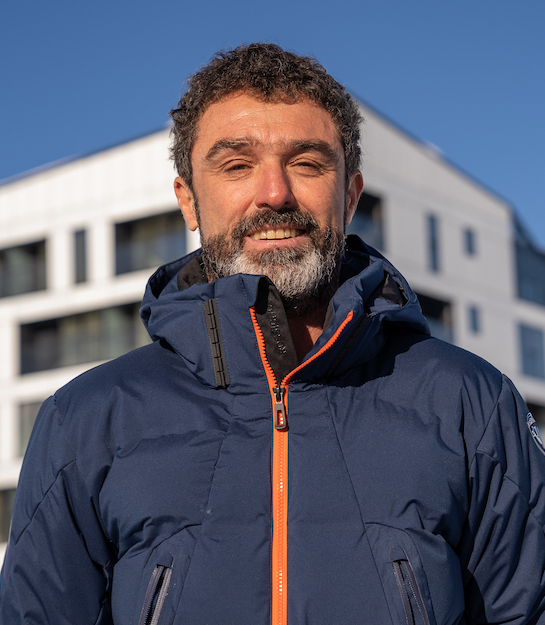 Olivier Mazan
Coach
Train
After his ski career, Olivier went to the University of Grenoble to study Sports Science. Since then, he has gained 30 years of coaching experience and worked in a variety of environments and levels. From a Canadian National Academy, private international teams, the French regional team to the Head Coach in Val Thorens and Les Deux Alpes Ski Club.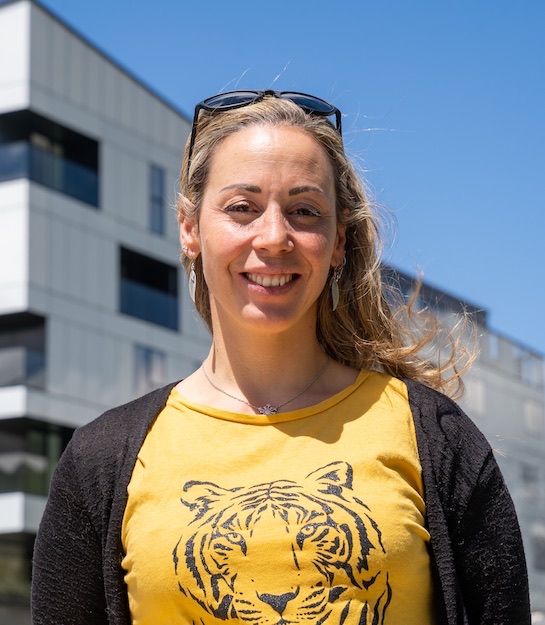 Marion Bertrand
Coach
Train
Marion is one of our FIS coaches. She raced with the French Ski Team for 13 years, and has competed in three World Cups and the Sotchi Winter Olympic Games. She then finished her racing career to become a personal trainer, fitness and ski coach. She is a keen sportswoman with interests in road biking, weightlifting and pilates.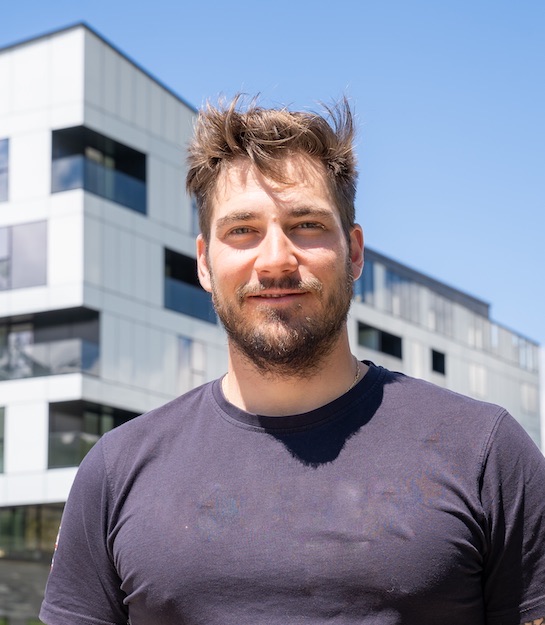 Federico Blasotta
Coach
Train
Federico has been ski racing and coaching between France and Italy his whole life. From a young age he raced in Italy on the FISI and FIS circuit before becoming a ski coach. In the last nine years he has coached teams on the National and FIS circuits in France and Italy. His broader experience includes work in swimming, tennis and baseball.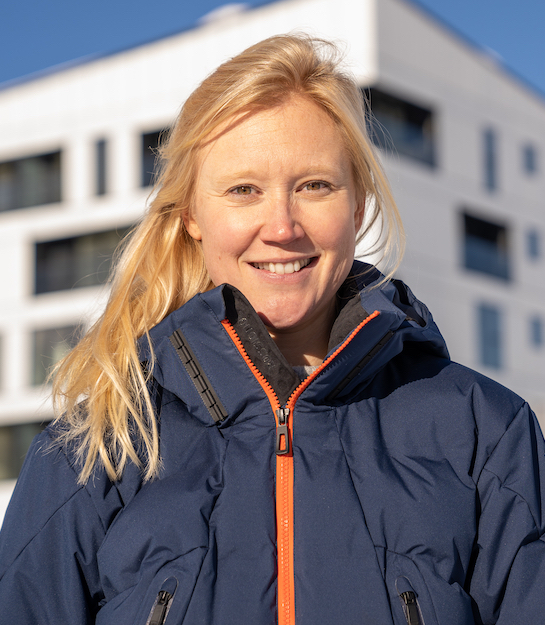 Dr Florence Potter
Health Management
Perform
Dr Florence Potter is the Housemistress and Medical lead at Apex2100. She has both a medical degree and first class degree in physiology. With eight years of experience, Florence has a specific interest in developing a young person's understanding of their own health and wellbeing so that they may feel empowered to lead a more healthy, fulfilling and successful life.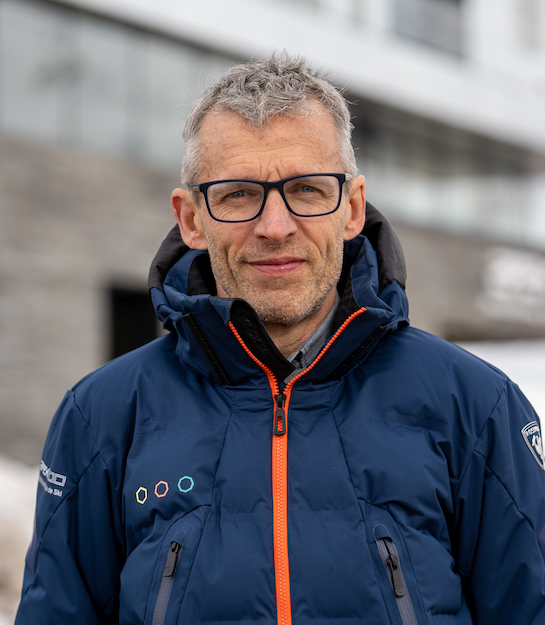 Tag Lamche
Balance & Co-ordination
Perform
Tag specialises in sensory-motor skills development, with experience coaching world-class athletes across a range of sports including skiing, tennis, golf, judo and football. Tag has worked with elite athletes and organisations including the British Olympic Association Laura Robson, Chemmy Alcott, Euan Burton and the British Men's Judo team as well as many professional footballers.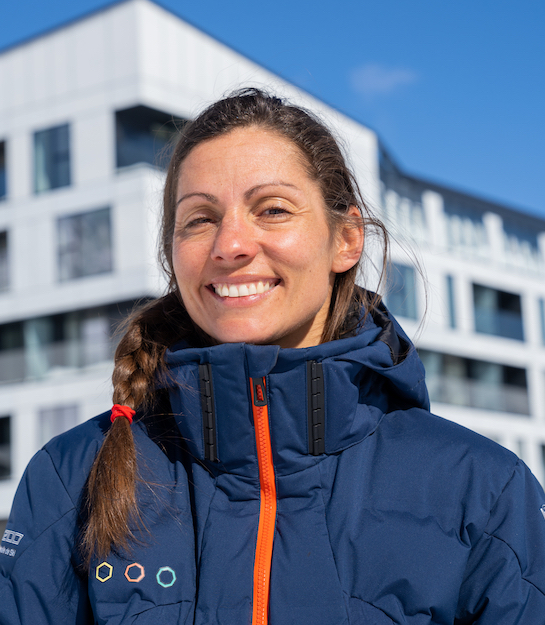 Sabrina Mocellin
Strength & Conditioning
Perform
Sabrina is responsible for developing the Strength & Conditioning programme at Apex. An international athlete herself, Sabrina competed for the French National Ski team winning the national junior championships twice. As a coach Sabrina has studied Strength and Conditioning training at the University of Dijon and holds a French National Fitness and Weightlifting degree.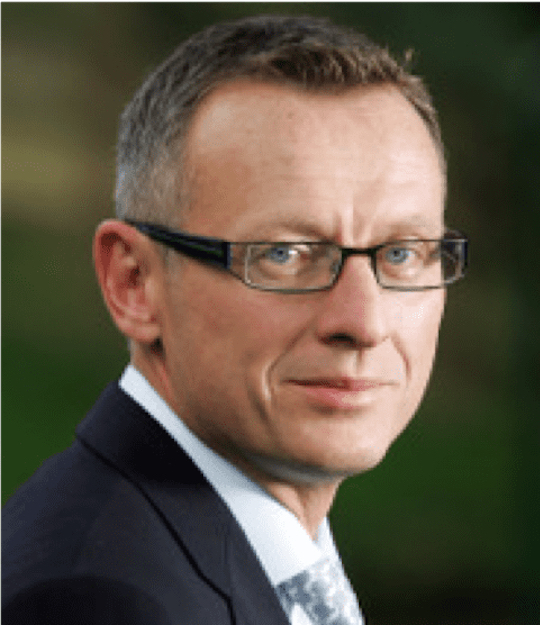 Dr Adam Carey
Nutrition
Perform
Adam qualified in medicine at Oxford and trained to consultant level with training in nutrition. He has spent the last 20 years coaching elite athletes including as Head of Nutrition for the England Rugby Football Union, with the British Olympic Association in their preparation for the 2012 Olympic Games, and has supported the US Ski team from 2006 to the 2014 Winter Olympic Games.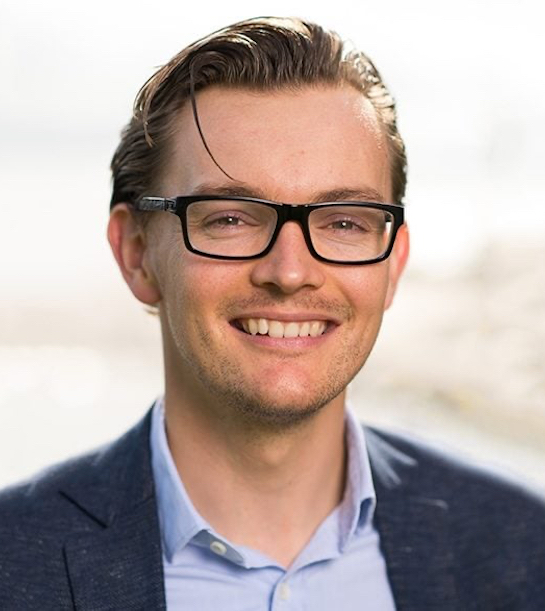 James Hewitt
Brain Fitness
Perform
James is a human performance scientist with a passion for making complex science digestible and practical. He has over 15 years of experience working with some of the most demanding and high-performing clients, from Formula 1 drivers and teams in Fortune 500 companies.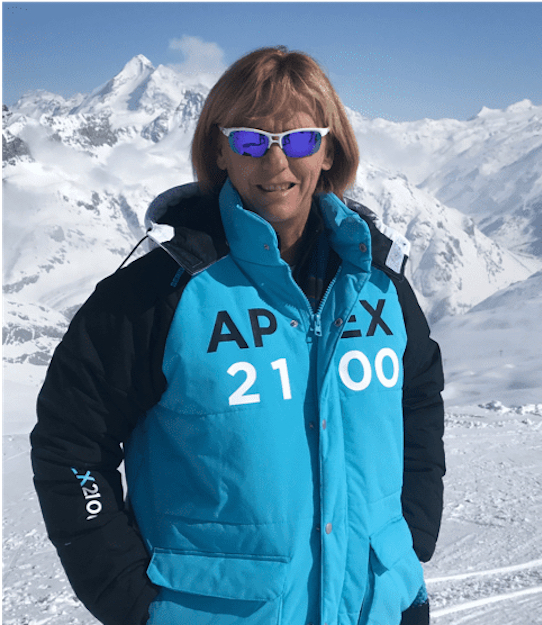 Dr Sherylle Calder
Visual Intelligence
Perform
Dr Sherylle Calder is the leading global Sport Scientist in the field of visual motor skills performance and holds a formal PhD in Visual Performance Skills Training. A former international hockey player herself, Sherylle has trained world-cup-winning rugby teams, olympic gold medalists, Premiership Football teams, Formula 1 drivers and PGA Golf champions amongst others.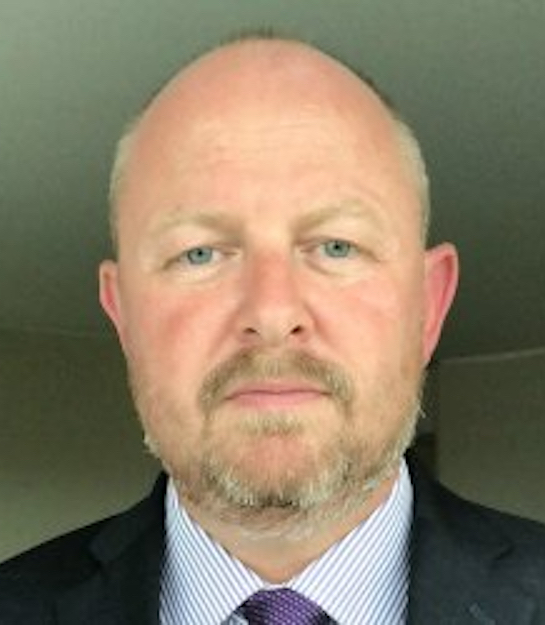 Dr Steven Lockley
Sleep & Recovery
Perform
Dr. Lockley is the Sleep and Recovery lead for Apex2100. He has been studying sleep and circadian rhythms in humans for the past 25 years and has published more than 150 original reports, reviews, chapters, editorials on sleep and his research is funded by the NIH, NASA and others. He co-authored 'Sleep: A Very Short Introduction' from Oxford University Press in 2012.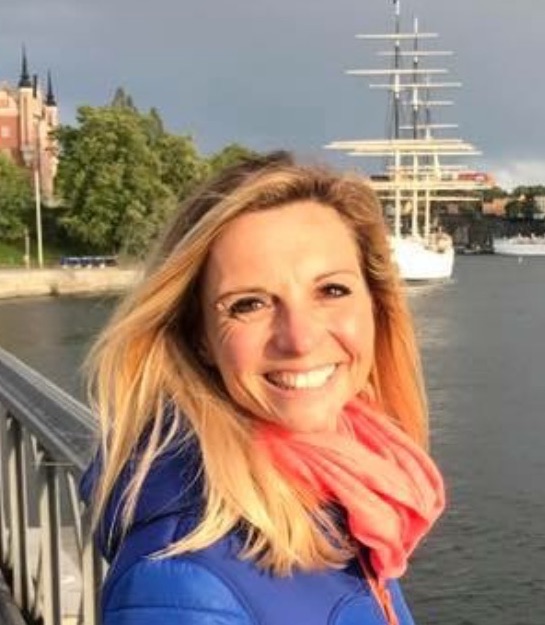 Beki Mace
Digital Wellness
Perform
Beki is currently undertaking doctoral study at UCL Institute of Education, having spent a year as Research Associate at the University of Oxford Internet Institute Digital Ethics Lab. She is also Head of Digital Character Education and Research Lead at Cheltenham College as well as teaching part time at UCL and UWL. She has a keen interest in empowering young people to be Upstanders not Bystanders online.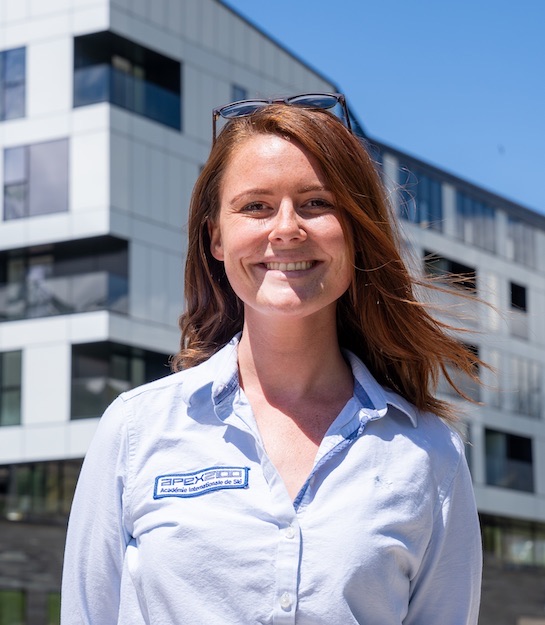 Sarah Tiernan
Executive Assistant

Originally from Kilkenny, Ireland; Sarah has lived in Tignes for three years working at Evolution 2 Ski and Adventure School and Tignes Development. Before Tignes, she lived in Brittany where she worked as an English teacher and completed a master's degree in International Multilingual Project Management, specialising in Events and Translation. Sarah speak four languages: English, French, Spanish and Irish Gaelic.
Central to our performance programme, is our state of the art training and rehabilitation centre and world-leading academic facilities combined with top of the range student accommodation.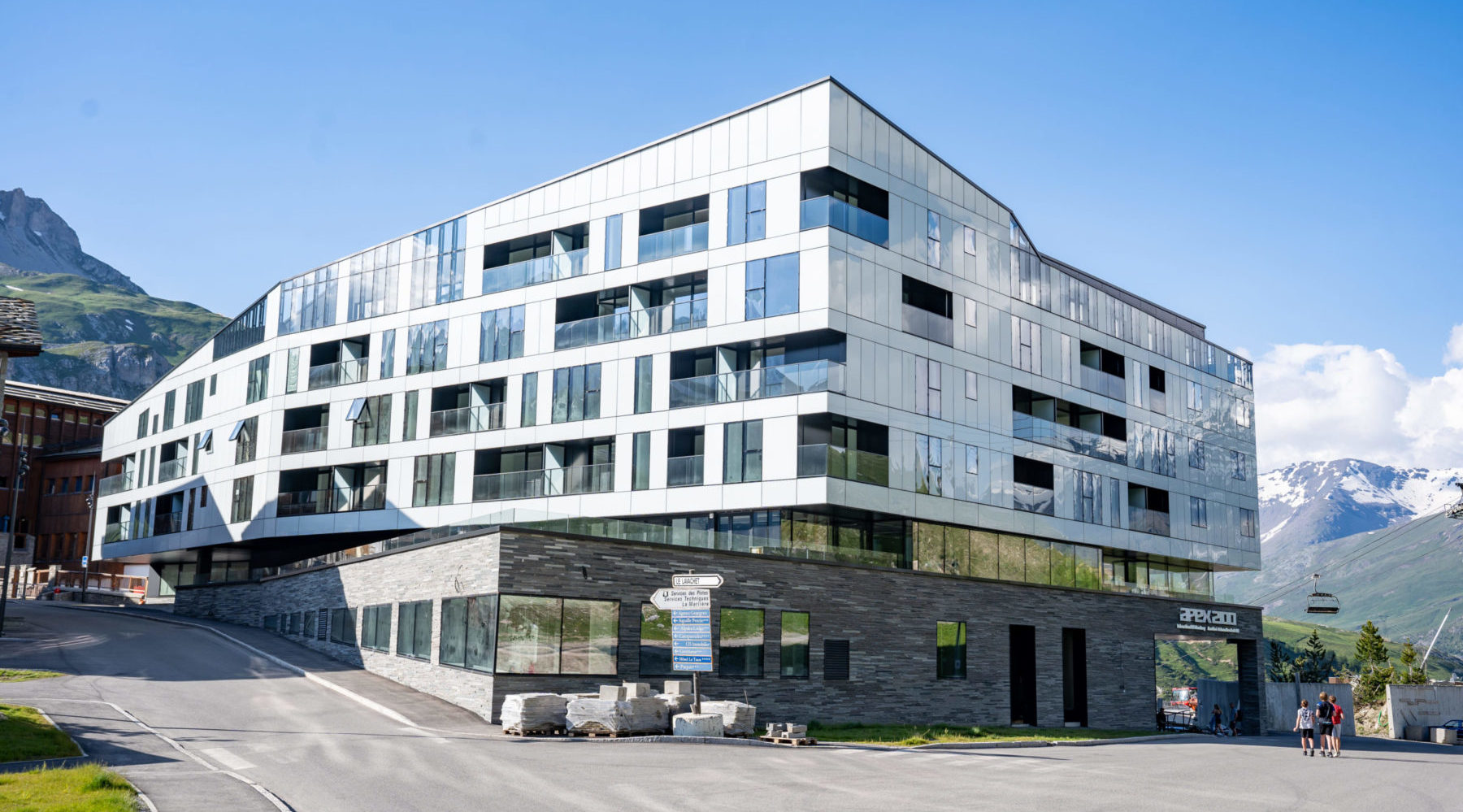 The Apex2100 Academy in Tignes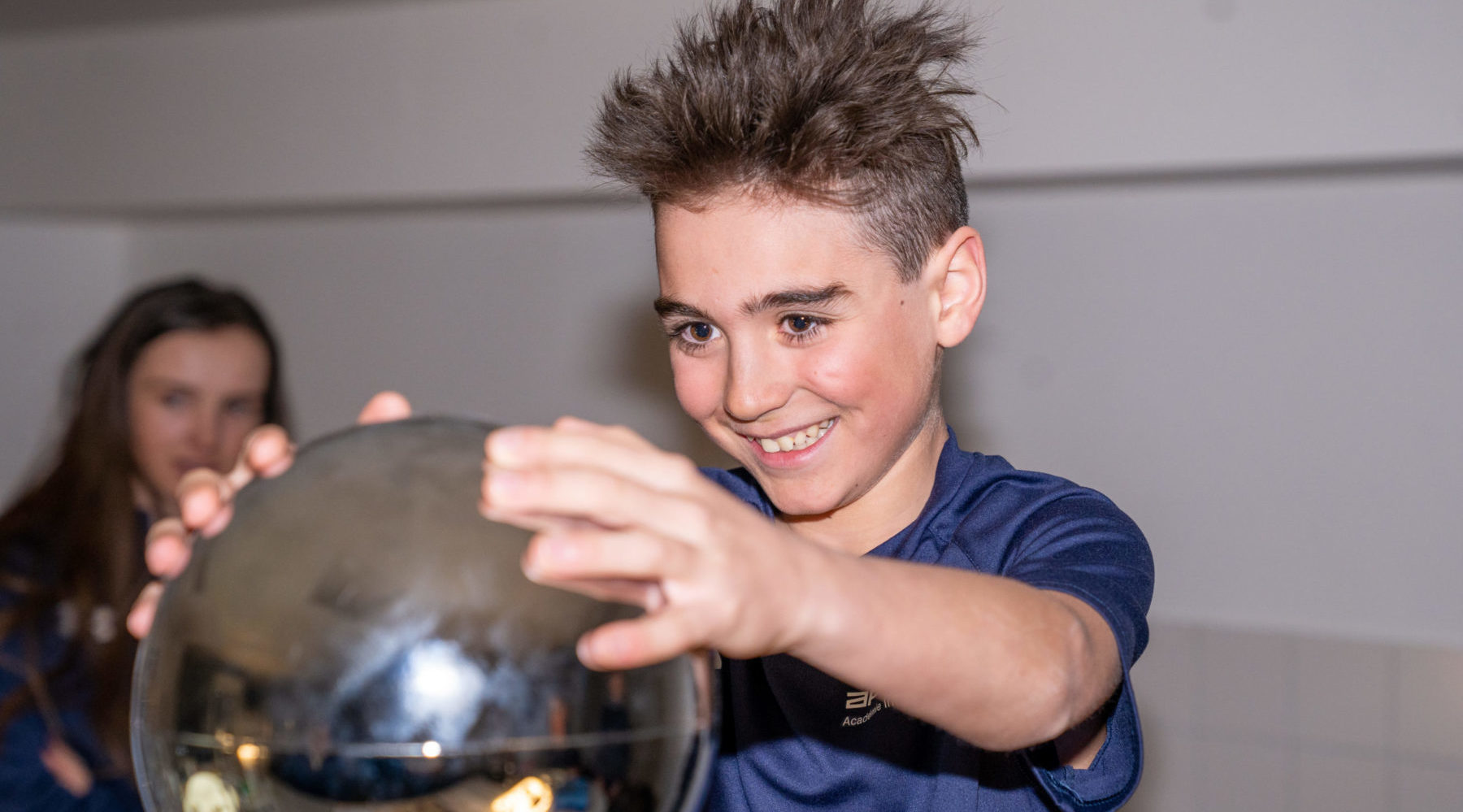 Lessons in our state-of-the-art science labs
Slalom training above Val Claret, Tignes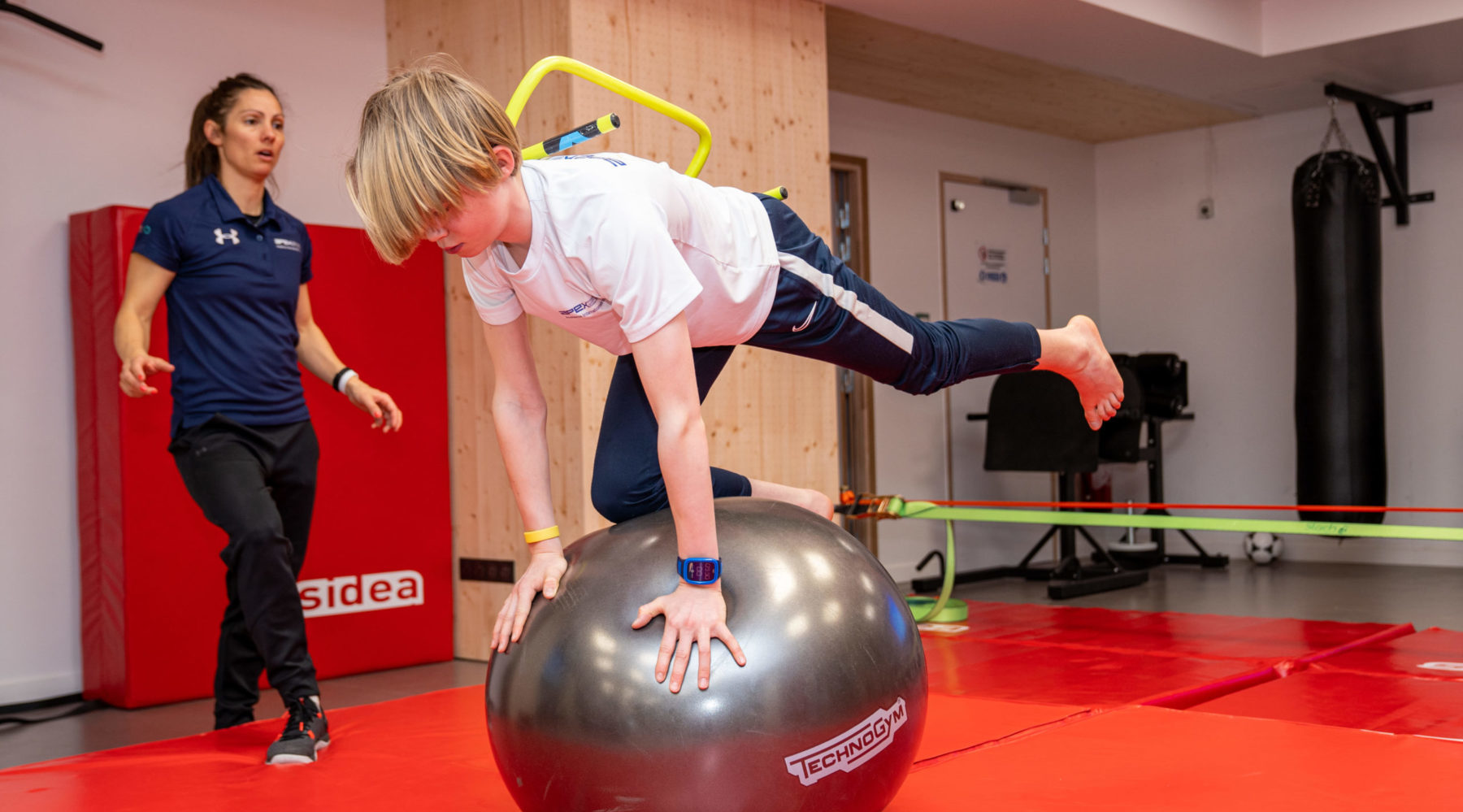 Giant Slalom training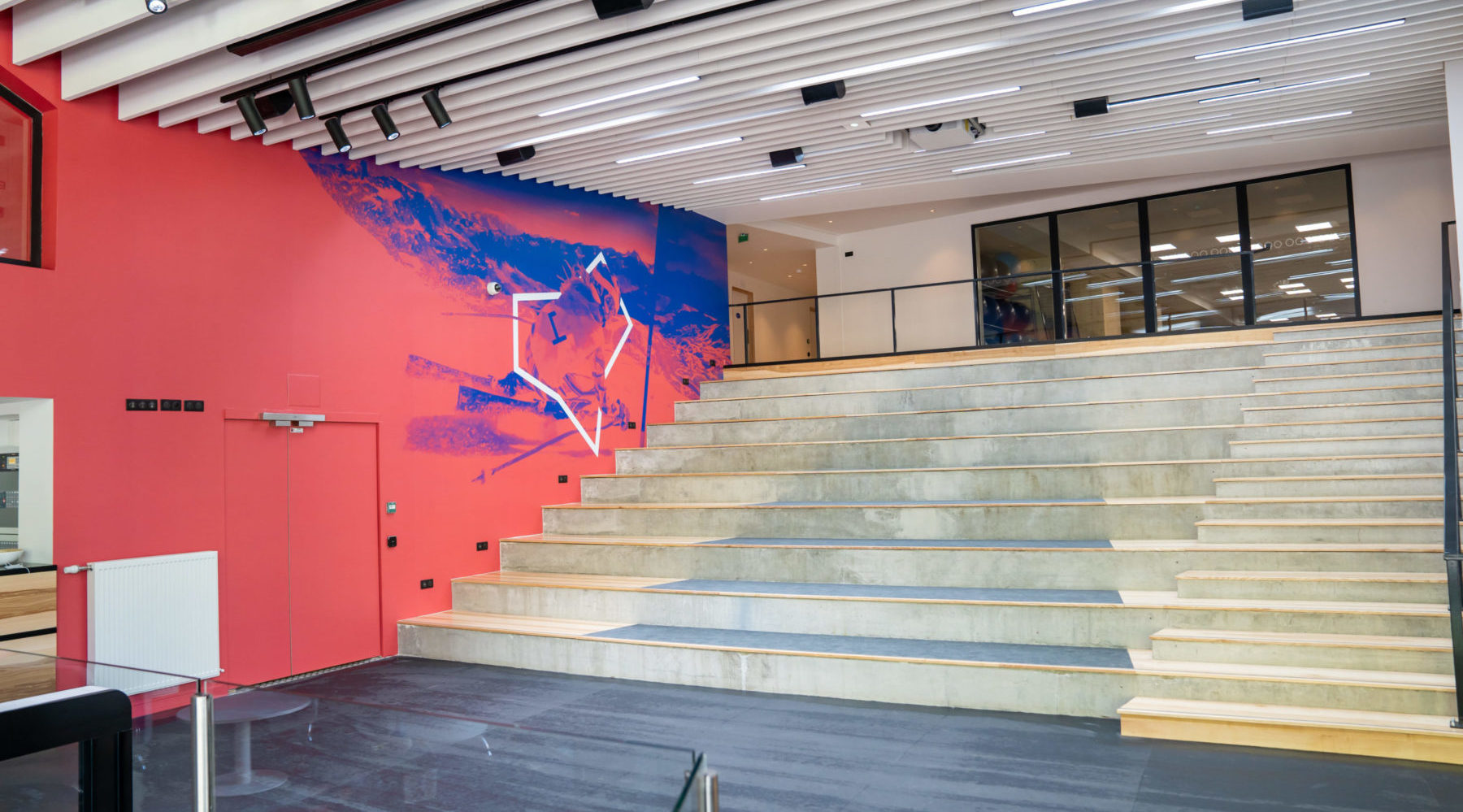 The Academy entrance & auditorium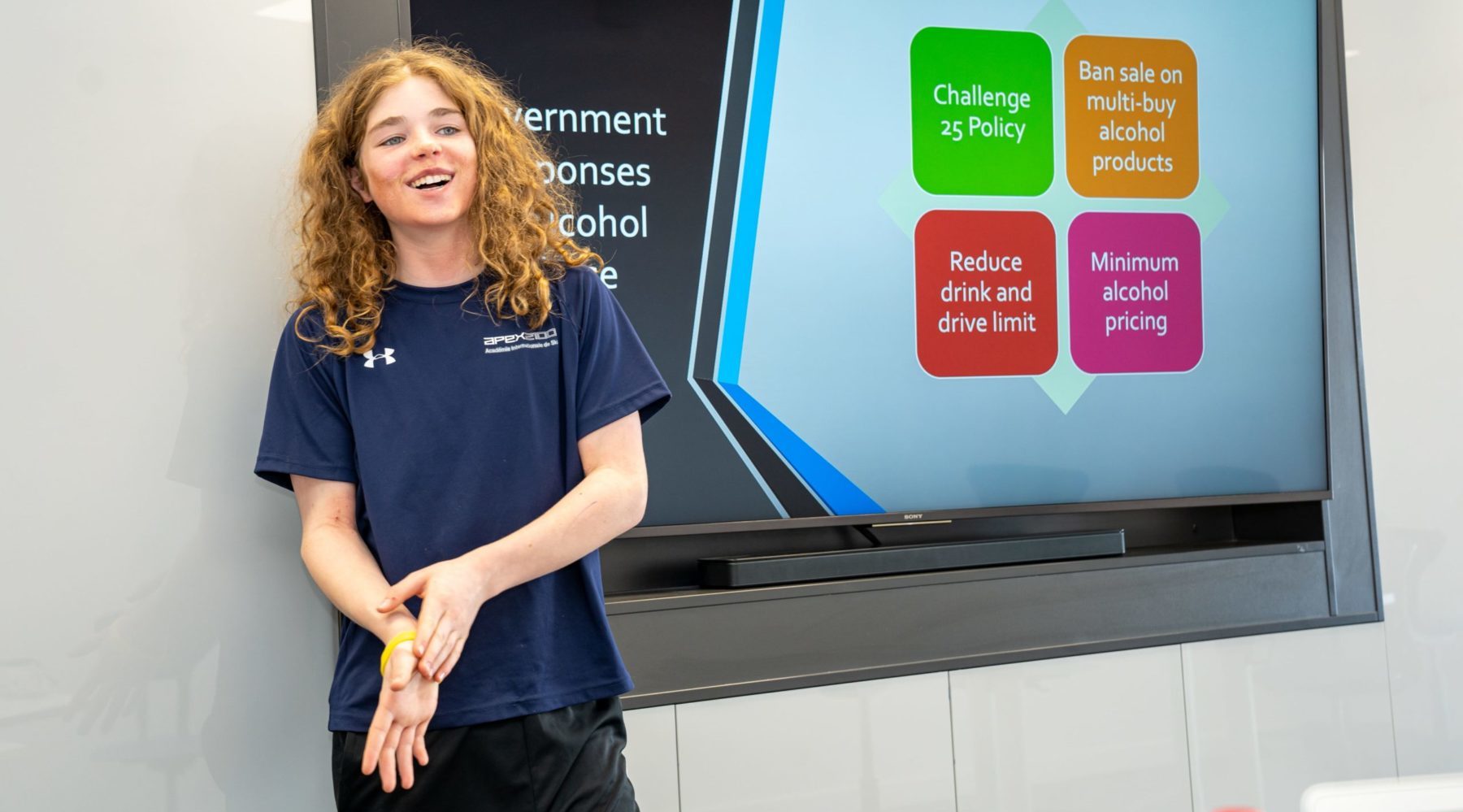 An International Baccalaureate student giving a presentation
Giant Slalom training on the Tignes Glacier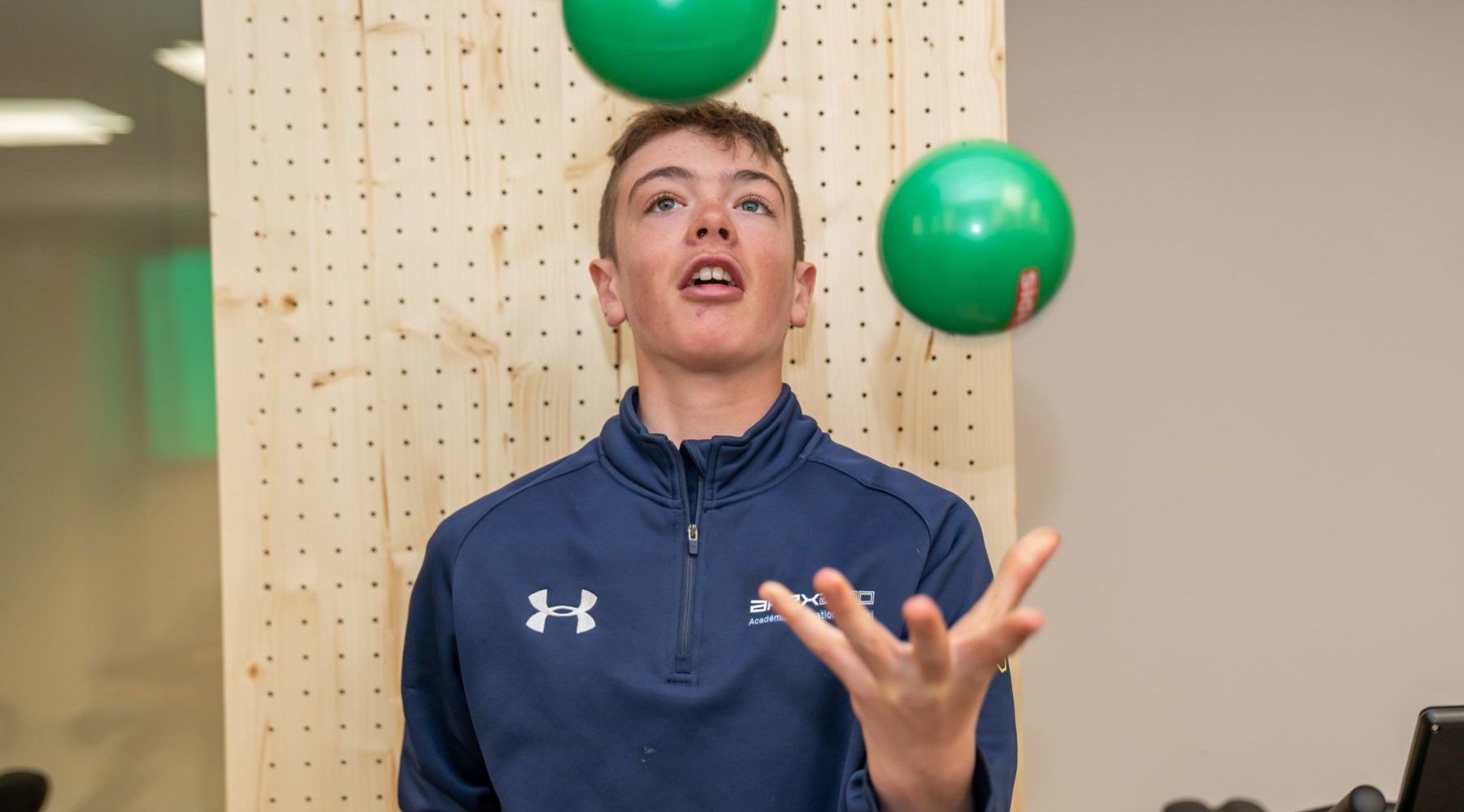 Balance & Coordination, part of our Perform programme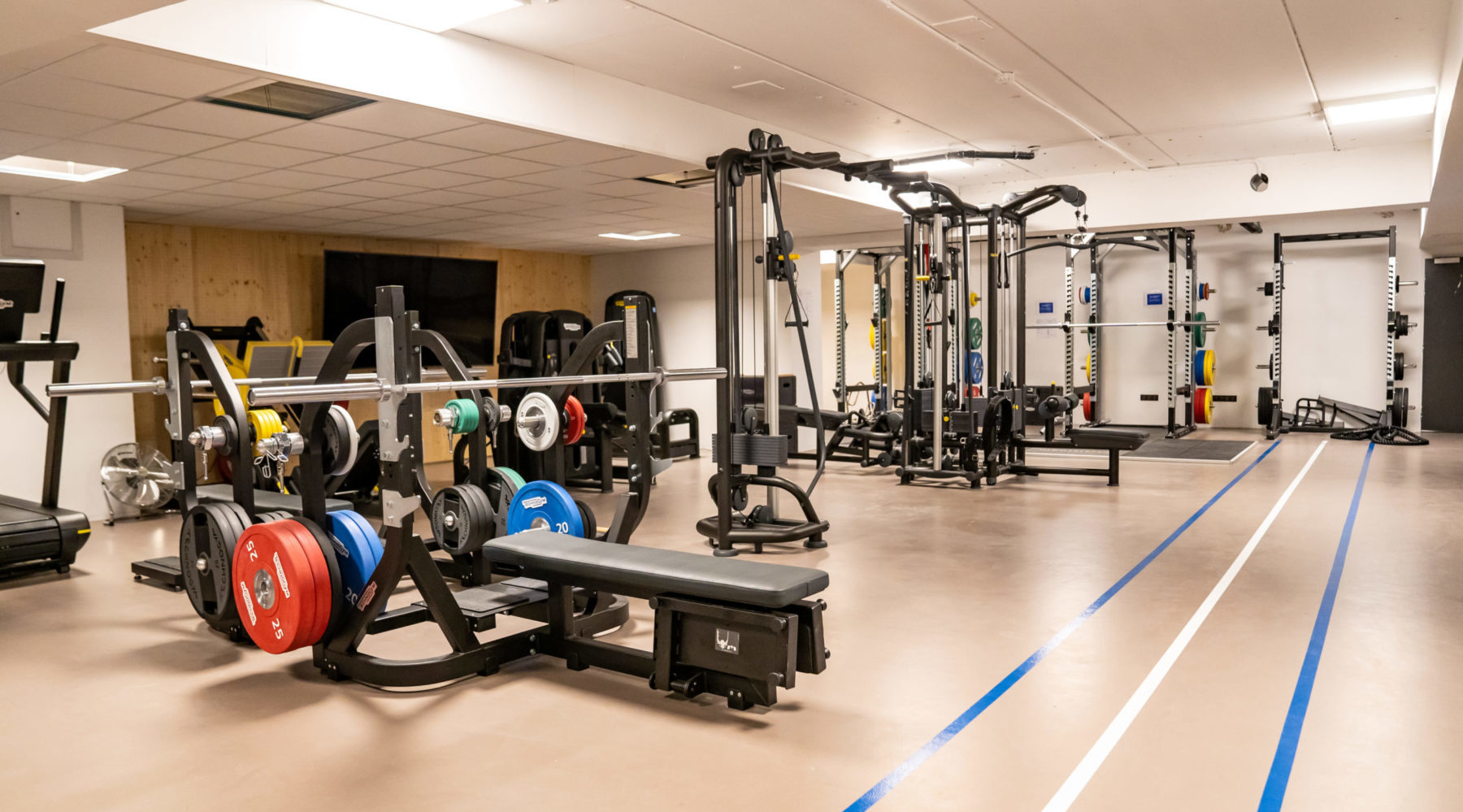 The Apex2100 TechnoGym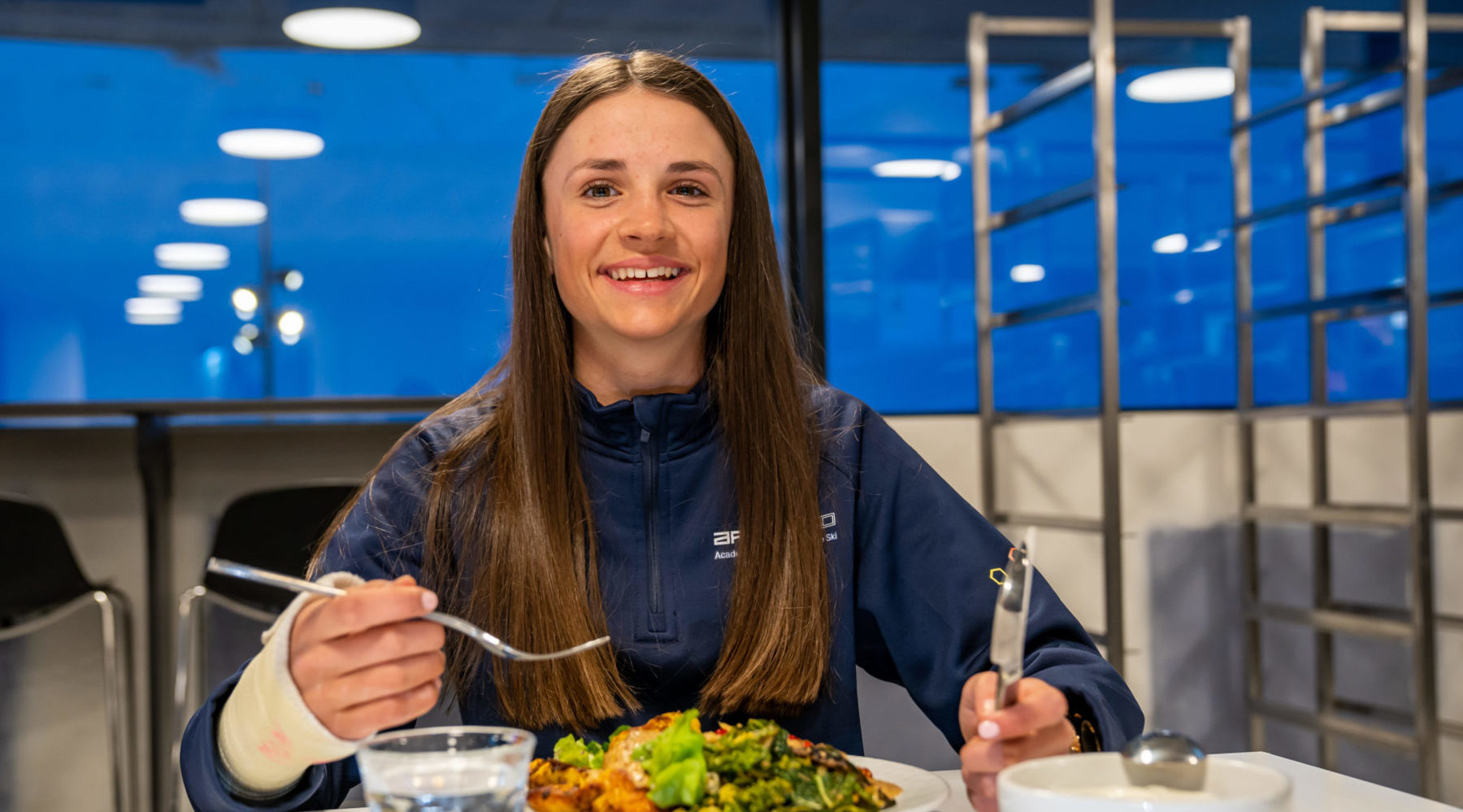 Enjoying a lunch from the Nutrition Team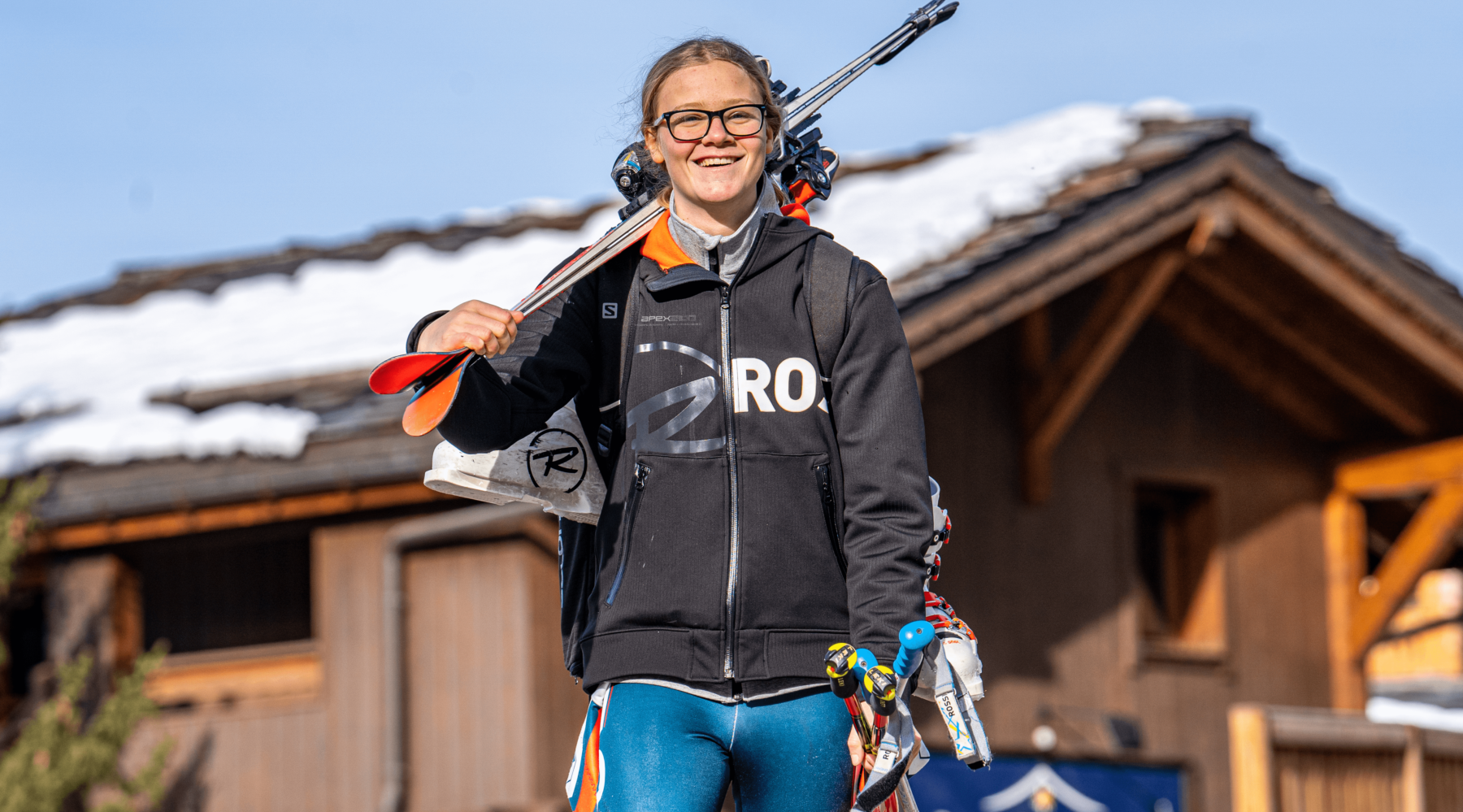 Finishing off a morning's training session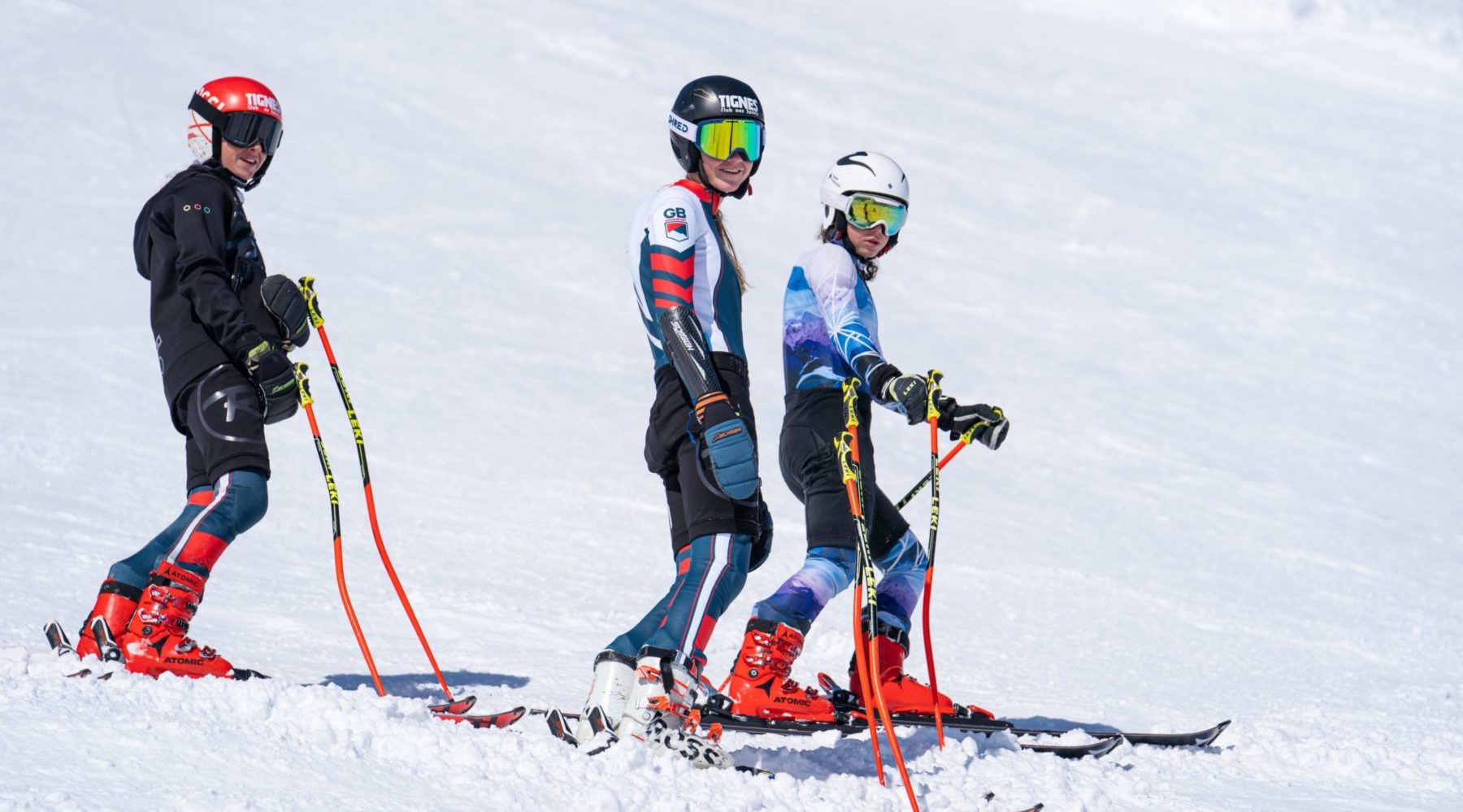 Visualising the next run
Hiking above the academy for Mont Blanc views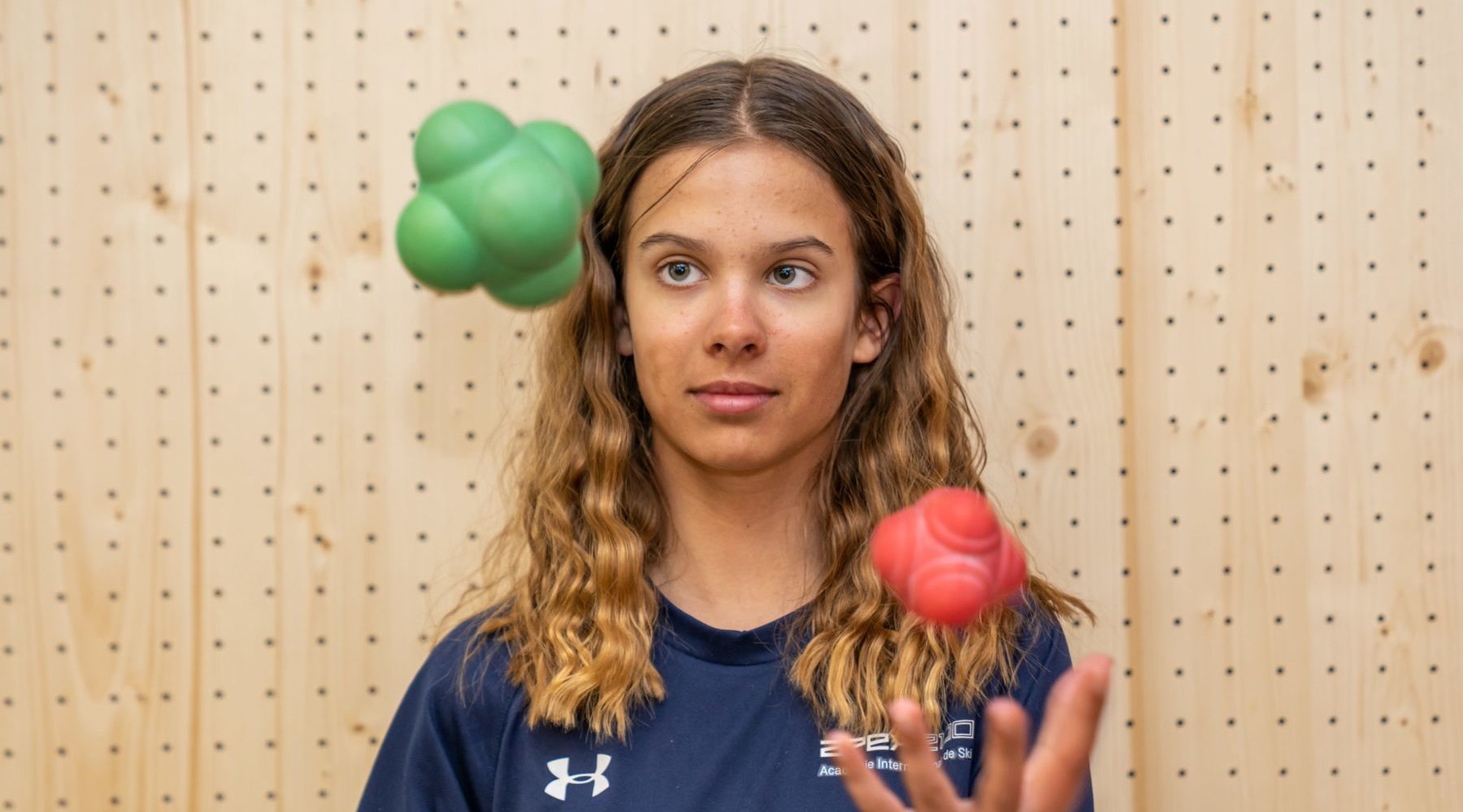 Deliberate practice to learn new skills
Training done. Ready for lessons
Training and Rehabilitation
The Apex2100 training and rehabilitation complex includes hydrotherapy, cryotherapy, medical diagnostics, training studios (performance, weights, fitness and Parkour) and other specialist equipment.
Learning Environment
Sitting alongside the training complex, the academic facility at Apex2100 is comprised of 14 ultramodern seminar and learning spaces, a work café, e-library, two top specification laboratories and flexible working spaces.
Academy Accommodation
The Academy has 54 bedrooms and apartments spread over four floors with direct access to the slopes in Tignes le Lac.
4oom2 gym area
2oom2 ski room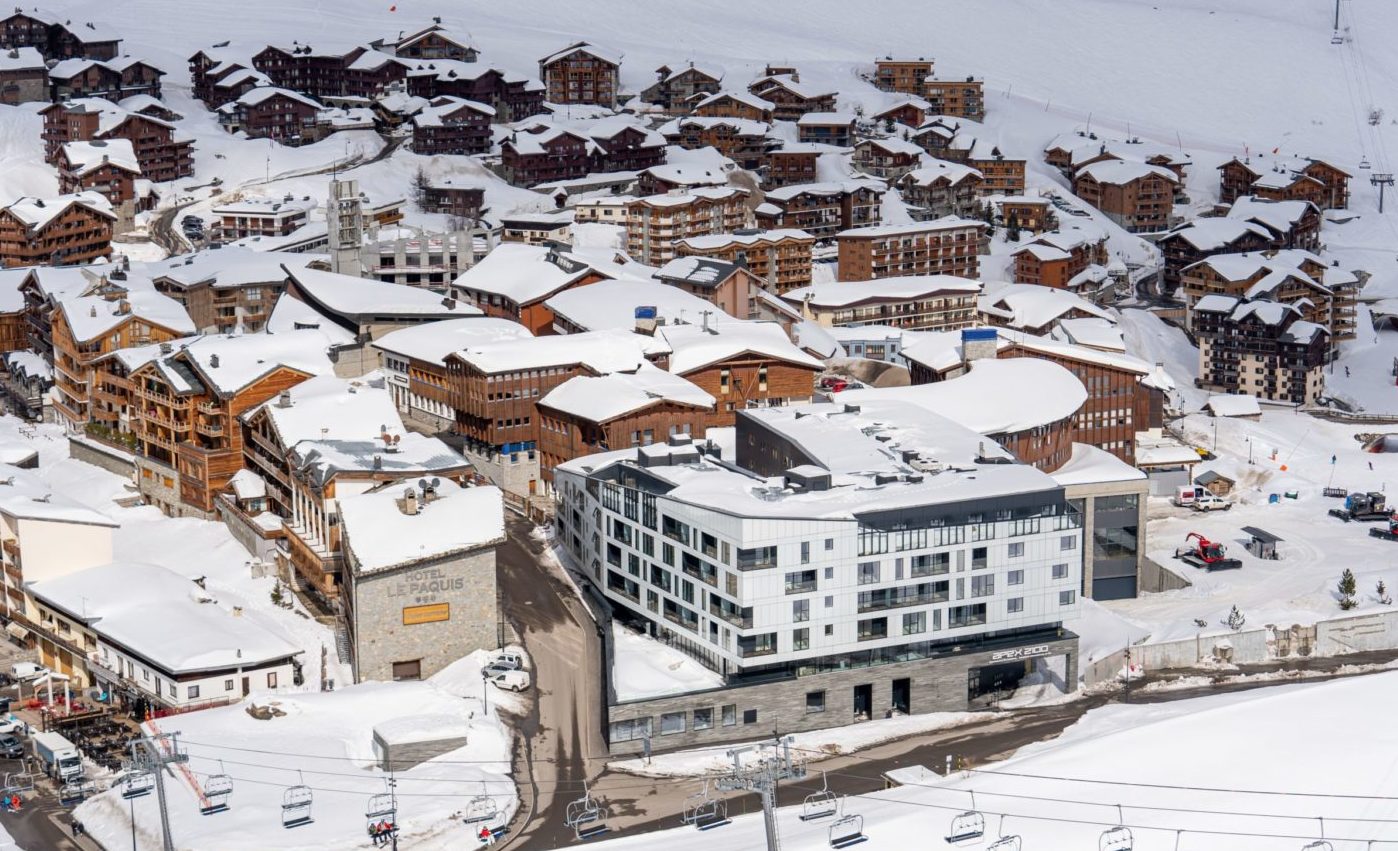 WHY TIGNES?

IT'S ONE OF THE BEST ALL-YEAR ROUND RESORTS IN THE ALPS
Following extensive research across the world's leading ski destinations and academies, we selected Tignes as the home for the Apex2100 International Ski Academy.
Tignes is a high-altitude resort in the heart of the skiing country, France. Set on a beautiful high mountain plateau at 2100m, the academy has easy access to 159 pistes over 300km2 within the 'Espace Killy' ski area. Excellent snow cover affords a season that lasts the majority of the year making it the perfect location for the Apex2100 International Ski Academy.